Articles / Culture / Movies / Spanish Actor Sancho Gracia Dies of Lung Cancer
---
Thursday, August 9, 2012
Spanish Actor Sancho Gracia Dies of Lung Cancer
---
---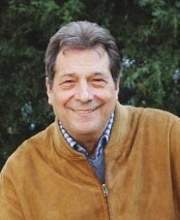 Madrid, Aug 9.- The actor Sancho Gracia, one of Spain''s greatest, died at age 75 in a hospital in Madrid where he was admitted to treat severe lung cancer.

The family said they did not expect such a quick end, despite the severity of the cancer suffered by the actor.

When Gracia died, his wife, the Uruguayan journalist Noelia Aguirre, his three sons, sister and niece were with him.

The Spanish Film Academy, through its Twitter account, said he was an actor for the ages.

Director Santiago Segura called him a great, immense, brilliant actor.

Gracia worked with him in three films, including Balada triste de trompe ta (Sad Ballad for the Trumpet)(2010), one of his recent film.

Mourning his loss, the film director Jose Luis Cuerda, who directed him in Tocando fondo (Touching bottom)(1993) said Gracia was an excellent actor, an excellent showman, and an excellent friend.

In his long career, Gracia worked in film, television and theater.

He went on stage in Uruguay, making his acting debute in El sueño de una noche de verano (Midsummer Night's Dream).

His first foray into film was in 1962, in Pampa salvaje (Wild Pampa) by Hugo Fregonese.

He performed in more than 80 films with directors such as Tom Gries, Juan Antonio Bardem, Enrique Urbizu and Vicente Aranda, among others.

In theater he performed the work of playwrights including Lope de Vega (1562-1635), Albert Camus (1913-1960), Valle Inclan (1866-1936), Harold Pinter (1930-2008), and many others.

His performance as Curro Jimenez in the TV series and in others like Los camioneros (The Truckers) or La mascara negra (The Black Mask) contributed to his popularity. (Prensa Latina)
Recent ...
---
Most read news ...
---
Archive ...
---