Wednesday, August 13, 2014
Dutch Musician Frans Brüggen Dies
---
---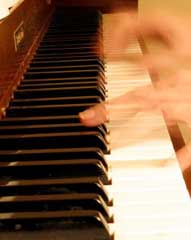 Amsterdam, Aug 13.- The Dutch musician Frans Brüggen passed away here today in his house at the age of 79, reported his website the Orchestra of the Eighteenth Century, specialized in melodies played with old instruments with greater international recognition.
According to the statement, Brüggen, who suffered from a long illness, which was not specified, was considered the world's most famous flutist, with many albums in his career.

In 1981, he founded the Orchestra of the Eighteenth Century, composed of 55 members from over 20 countries, who meet five times a year for a tour.

Regarding this, the group is preparing the 121 tour, which includes four presentations of Mozart's Cosi fan tute in Netherlands and will participate in the X Chopin Festival in Warsaw.

The wide repertoire of the orchestra, recorded by the Philips Classics label and currently exclusive for The Grand Tour/Glossa, includes works by Purcell, Bach, Rameau, Haydn, Mozart, Beethoven, Schubert, Mendelssohn and Chopin.(Prensa Latina).