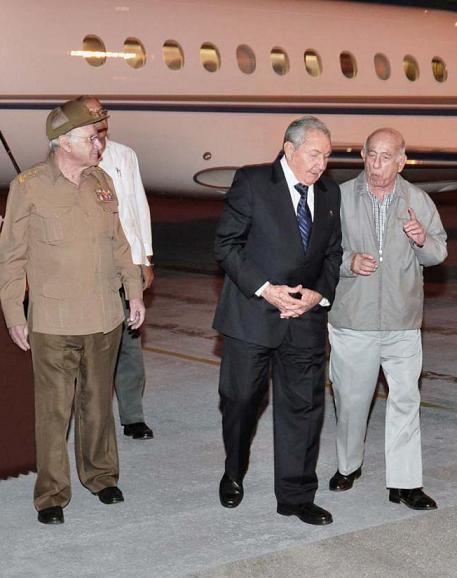 Havana, Cuba, Jan 30.- Cuban President Raul Castro arrived in Havana on Thursday after participating in the 3rd Summit of the Community of Latin American and Caribbean States, (CELAC) held in San Jose, Costa Rica.
Havana, January 29.- Leaders of member nations of the Community of Latin American and Caribbean States (CELAC) have strongly condemned the U.S. economic blockade against Cuba during the 3rd Summit of that bloc in Costa Rica.
---
Havana, Jan 29.- Cuban divers José Antonio Guerra and Jeinkler Aguirre will attend this year at six stops of the World Series of discipline, officials said.
---
Havana, Jan 29.- A symposium to promote discussion, exchange and cooperation in various fields of nuclear physics will take place in Cuba from 9 to 13 February, and will be attended by experts from Latin America, Europe and Asia.
---
Camagüey, Jan 30. – For three years now, citrus groves in Camaguey have grown by nearly 3,000 hectares as part of a programme propelled by the Empresa Citrícola Camagüey which seeks to boost this crop in the municipality of Sierra de Cubitas.
---
Madrid, Jan 30.- Cuba ratified in the International Tourism Fair in Madrid (FITUR) that the country maintains open doors to investments and businesses in tourist industry, today headed towards a substantial expansion of options and capabilities.
Havana, Cuba, Jan 30.- Danish professors Carsten Heilmann and Hilde Hylland, of the University of Copenhagen, highlighted on Thursday in this capital Cuba's high scientific level and high indexes of health, in spite of the fact that it's not a developed nation.
---
Kiev, Jan 30.- The leader of the People's Republic of Lugansk (RPL), Igor Plotnitsky, said he and his counterpart from the People''s Republic of Donetsk are ready to resume talks today in the format of the Contact Group of Minsk .
United Nations, Jan 30.- The UN general secretary, Ban Ki-moon today visit Ethiopia in the context of the XXIV Summit of the African Union (AU), with the fight against terrorism and the epidemic of Ebola as priorities of his agenda.
---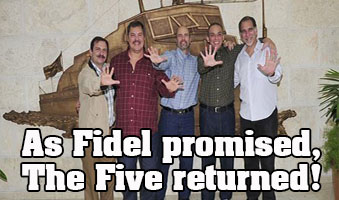 Camagüey | Cubitas | Florida | Guaimaro | La voz del Bayatabo | Nuevitas | Santa Cruz | Vertientes
Addis Ababa, Jan 29.- The UN Special Coordinator for the fight against Ebola, David Nabarro, said today that the epidemic is not eradicated in Africa.
---
Havana, Jan 30.- Chicago's Hedwig Dances company will present in Cuba Saturday, Jan. 31, the piece "Trade Winds", it was reported.
---