Havana, Cuba, Aug 29.- In Cuba University Education is free and of high quality for all those who meet appropriate requirements, said Cuban Higher Education minister Rodolfo Alarcon as he recalled that this is not available everywhere in the world.
La Paz, Aug 28.- The official inauguration of the Sao Paulo forum was a bright oportunity to remember Argentinian-Cuban guerrilla Che Guevara.
---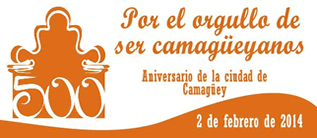 More: Camagüey: 500th Anniversary
---
Havana, Cuba, Aug 29.- The Medical Commission of the International Judo Federation (IJF) will meet on October 10 and 11 in Havana -an acknowledgement to the work Cuba carries our in this sports, which was assessed as excellent during the Grand Prix held in this capital in June.
---
Buenos Aires, Aug 28.- Argentina and Cuba identified today that they have opportunities for integration and complementation in branches of medical services and drug manufacture, even in the latter, in a cooperated production, to supply third markets production.
---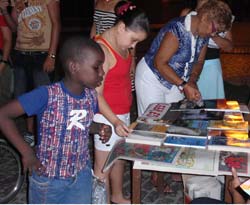 Camagüey, Cuba, Aug 29. – The wide array of activities that the Provincial Book and Literature Center held during the current summer season comes to an end in Camagüey province with a tribute to the Cuban territorial publishing houses, which have been working successfully over the last 14 years.
---
Havana, Cuba, Aug 29.- A project aimed at strengthening management capacity for seismic risk reduction is underway in Cuba with the sponsorship of the Curator's Office (OCC) and the CARE International organization.
Havana, Cuba, Aug 29.- Cuba guarantees an adequate control system of the production of defined organic chemicals (SQOD), informed in this capital Jesus Cuevillas, director of the National Center of Chemical Security (CNSQ).
---
Quito, Aug 28.- Ecuador managed to reduce maternal mortality from 70 per 100 thousand live births in 2011 to 46.6 now, but much is yet to be done, according to a source from the Health Ministry quoted here by local press reports.
Washington, Aug 28.- Michael Brown, the young black man killed by a white policeman in the U.S. town of Ferguson, Missouri, has become today a symbol for his community.
---
Havana, Cuba, Aug 28.- The Chocolate Museum, one of the main attractions of Havana historic center, now attracts strongly by holding the 2014 Excellence Certificate, awarded by TripAdvisor the largest travel website in the world.
---

Camagüey | Cubitas | Florida | Guaimaro | La voz del Bayatabo | Nuevitas | Santa Cruz | Vertientes
WHO Director General Praises Work of Cuban Doctors
Havana, Cuba, Aug 29.- A new international campaign for the release of the three Cuban anti-terrorist fighters will take place September 4 to October 6 with actions that include a vigil in front of the White House in Washington D.C.
---
Your message of solidarity for the #CubanFive is important! Join our voices.
Havana, Cuba, Aug 29.- The president of the Friends of Cuba in Belgium, Alexandra Dirckx released a message by her organization condemning the US subversive programs against Cuba.
---