Monday, February 4, 2013
Raul Castro Cast Votes in Eastern Santiago de Cuba
---
---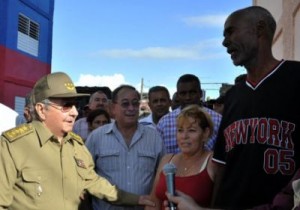 Havana, Cuba , Feb 4.- Cuban President Raul Castro cast his vote in the Segundo Frente locality, in eastern Santiago de Cuba province, where he was proposed candidate to Parliament deputy by the local people.

At the voting station, Raul spoke with electoral authorities and children escorting ballot boxes and he inquired about the children's aspirations in their studies.

On Sunday, the Cuban President also visited the local museum where the guerrilla headquarters was once set and he recalled the former combatants and his wife Vilma Espin to whom he dedicated a flower. (ACN).