Wednesday, October 7, 2015
Documents of the Provincial Historical Archive digitized in Camagüey
---
---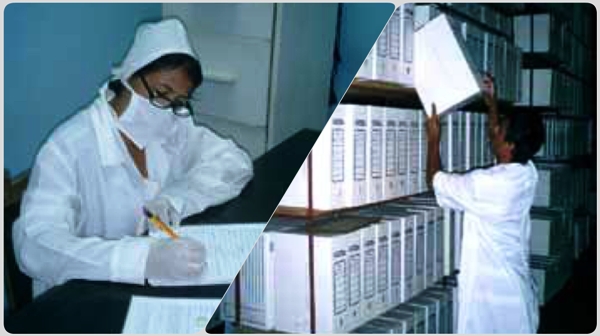 Camagüey, Oct 7.- Projects of international collaboration help the Provincial Historic Archive specialists to digitize the documents through the scanning technique.
Attached to the Provincial Delegation of the Ministry of Science, Technology and the Environment, this institution sustains the documentary heritage of Camagüey.
In addition, its group propitiates the development of science and innovation projects for the archival services improvement.
In this sense, the project of knowledge management has allowed to elaborate the information system of the center and create the service and product portfolio.
The specialists of the Provincial Historic Archive also work in users studies. They must facilitate the work of those who visit the institution in search of historical or heritage documents.(Radio Cadena Agramonte)