Thursday, June 2, 2016
Cuban GM Dominguez descends in chess world ranking
---
---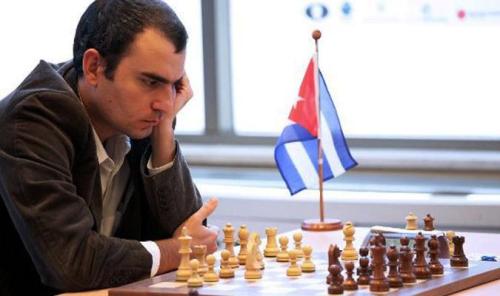 Havana, Cuba, Jun 2.- After a discreet performance in the Russian Team Championship, Cuban Leineir Dominguez went down nine seats in the world chess ranking, but he still is the best player in Latin America.
Leinier lost nine points at the contest where he defended the second board of the St. Petersburg and now with 2 723 Elo units rose descended from 24th to 33rd spot, according to the digital site of the international federation of this sport.
Norwegian Magnus Carlsen remained on the top of the list after earning four units and now owns 2 855, but he is now escorted by Russian Vladimir Kramnik (2 812), who currently has 11 points over the previous period.
American Fabiano Caruana changed from second to third seat and kept his Elo points in 2 804.
Armenian Levon Aronian (2 792) rose from 7th to 4th spot after gaining eight units and then appear French Maxime Vahcier-Lagrave (2789), American Hikaru Nakamura (2787) and Chinese Liren Ding (2783).
Dutch Anish Giri came down from fourth to eighth seat with 2 782 points and is now followed by Russian Sergey Karjakin (2774) and American Wesley So (2770).
As a country, Cuba appears ranked 16th with 2 590 units by the average of its 10 best players.(acn)