Thursday, January 19, 2017
2016 Registered as Warmest Year in the World
---
---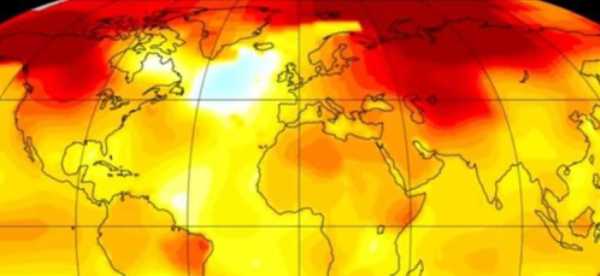 Washington, Jan 19.- The world standard temperature in 2016 was the highest since registers started in 1880, reported US National Oceanic and Atmospheric Administration (NOAA) Wednesday.
During 2016, the world standard temperature through ground and ocean surfaces, was of 0.94 Celsius degrees over the 20th Century standard, which was of 13.9 degrees.
2016, in another order of things, was the 3rd consecutive year breaking the hot temperature records, with records set in the 8 first months of the year.
The world annual temperature estimate has been broken five times since the beginning of the 21st Century (2005, 2010, 2014, 2015, and 2016).
The high temperatures registered on continental land, were taken from the east of Russia, Alaska, the west of Canada, a part of the east of the US, a great part of Central America, the north of South America, south of Chile, a great part of eastern Africa, south of Asia, south-eastern Asian countries (Vietnam, Laos), north and eastern part of Australia and Papua New Guinea. (PL)