Tuesday, June 27, 2017
Farmers clean over 12 thousand hectare of marabou-infested lands
---
---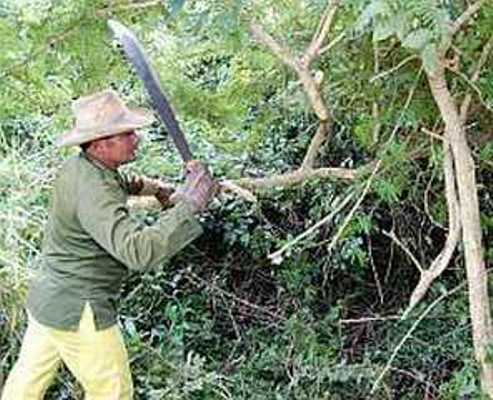 Havana, Jun 27.- Ciego de Ávila's sugarcane planters have cleared more than 12,000 hectares of marabou from 2014, no they are mostly planted with cane to increase the raw material for the coming harvest.
To the basic business units linked to the four sugar mills in the province were added agricultural production cooperatives dedicated to sugar cane development, although extreme drought has affected the preparation of soils and also the crops.
The goal is to clear another three thousand hectares of the thorny bush for the remainder of this year and next, engineer Miguel Lima Villar, a specialist at the Ciego de Ávila Sugar Company, told ACN.
With the support of massive mobilizations at weekends, about five thousand hectares of marabou and other weeds were cleaned, using some bulldozers and even machetes, axes and other implements, said engineer Ernesto Blanco, director of the Primero de Enero Sugar Mill.
There are still more than 80 thousand hectares invaded marabou in Ciego de Avila, a bush that arrived in Cuba in the mid-nineteenth century, brought with ornamental purposes or transferred in the digestive tract of imported cattle, according to some scholars. (ACN)