Tuesday, August 8, 2017
Open to the public photo exhibition dedicated to Fidel next to La Colmenita
---
---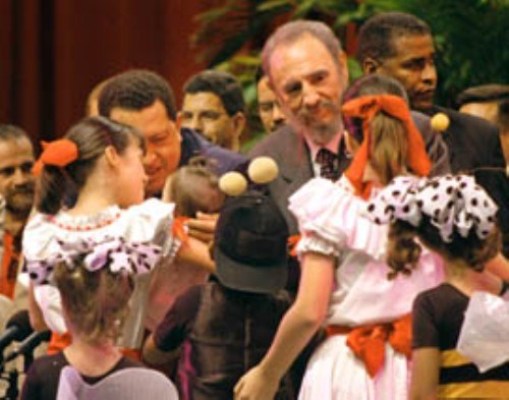 Havana, Aug 8.- A photographic exhibition showing various meetings of the Commander in Chief Fidel Castro with the children of the child company La Colmenita, was inaugurated in the fairground EXPOCUBA fairgrounds, where it will remain until the 27 of this month.
The sample is composed of more than 40 snapshots, in which appear, together with Fidel, personalities such as the Army General Raúl Castro; the heroine Vilma Espín; the Commander Hugo Chávez Frías and Nicolás Maduro, President of Venezuela.
According to information provided by the direction of communication of EXPOCUBA fairgrounds, the exhibition is a tribute to the leader of the revolution in the 91 anniversary of his birth, and can be seen in the introductory statement of the Central Pavilion area of this site, very close to the study assembled exclusively for the filming of La Colmena TV (The Hive TV).
EXPOCUBA fairgrounds will be open from Wednesday to Sunday from 9:00 in the morning, and the Provincial Company of Transport of Havana will ensure the public transportation. (Taken from www.granma.cu) (Photo: File)