Monday, August 21, 2017
Time of love in Camagüey with Waldo Mendoza (Photos)
---
---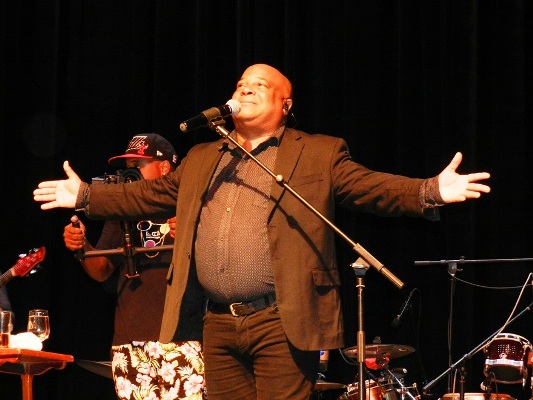 Camagüey, Aug 21.- Cuban singer Waldo Mendoza, one of the most celebrated contemporary interpreters of the island, captive last night to the public in Camagüey with his concert Época de amar (Season of love), due to the national tour of the artist.
In the restored theater Avellaneda, of this city, Mendoza gift to the public a score of melodies of Cuban and foreign composers, accompanied by excellent musicians of a vast academic training.
Época de amar contains eleven musical pieces of the authorship of Mendoza, in conjunction with Alex Diaz, inspired by the letters exchanged between 1822 and 1830 by the Liberator Simon Bolivar and his wife Manuela Sáenz.
Although the artist cultivates the ballad, in the recital, which lasted about two hours, gift pieces merged with other rhythms, such as the Bachata, encouraging viewers to dance.
During the concert, the President of the Provincial Assembly of Popular Power in Camagüey, Isabel González Cárdenas, gave Mendoza a special recognition and a tinajón (earthenware jar) symbol of the city, on behalf of the people in Camagüey.
The artist, in turn, gave the leader of the Government in the territory, the CD-book Época de amar, which contains an evocation of one of the most momentous love stories in Latin America. (Text and photos: Lázaro D. Najarro Pujol/Radio Camagüey)