Tuesday, September 5, 2017
Concludes delivery of works for El Almacén de la Imagen
---
---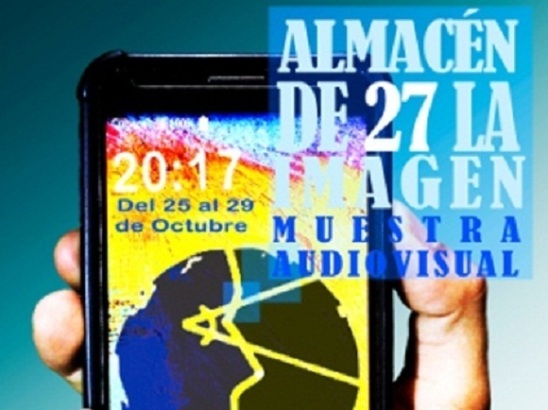 Camagüey, Sep 4.- The next day 8 closes the deadline for the admission of audiovisual works of the contest of El Almacén de la Imagen (the Warehouse of image), with headquarters in this city, in which can participate directors and writers under 35 years of age, residents in the eastern part of the country.
The convening of the Hermanos Saíz Association (AHS), through the seal producer Luz Joven (Young Light) and under the auspices of the Cuban Institute of Cinematographic Art and Industry (ICAIC), said that "young people can submit projects animation or fiction, with unpublished screenplay and theme, for a low-budget financing.
"The animation project must have a maximum duration of 10 minutes, and up to 27 minutes the short fiction; in both cases, if it is a screenplay based on a literary work, must be submitted to the documentation that expresses the rights of adaptation" on the original.
The winners in each category will receive a total of 50 thousand pesos, national currency, for the production of the material, which must be delivered to its projection in the next edition of the Warehouse of the Image.
At the same time, registration is still open for the audiovisual displays the Warehouse of the Image, in the Genres Documentary, fiction, mini-short of up to three minutes in duration, and promotions in the variants of short, spot and video clip.
"It is also proposed to young scholars and researchers associated with the audiovisual and criticism in general present papers on the themes of gender, with special emphasis on the problems and prospects of the Cuban audiovisual production", in order to encourage the debate in the theoretical sessions.
The Grand Prize Luces de la Ciudad (Lights of the City), the audiovisual displays the Warehouse of the Image, consists of a diploma and the payment of two thousand pesos to the best realization, without distinction as to gender. In addition, be given recognition in the specialties of direction, Screenplay, Cinematography, Editing, art direction, sound, music and animation.
In all modes, the works can be delivered up to the day on the current September 8, at the headquarters of the Camagüey´s AHS, House of the Young Creator, Central Road # 50, between Alonso Fruto and Chumbo, Camagüey; or at the national headquarters, in the Pabellón Cuba, Calle 23, between M and N, Vedado, Havana.
In digital format can be sent to the e-mails: rplabrada@gmail.com and ahs@pprincipe.cult.cu.
The 17th Cuban audiovisual shows made by young people, the Warehouse of the Image, will meet from October 25 to the 29, in the city of Camagüey. (With information from http://www.ahs.cu and Radio Rebelde) (Picture: A File)