Friday, September 8, 2017
Taken in Camagüey for protection of fuels
---
---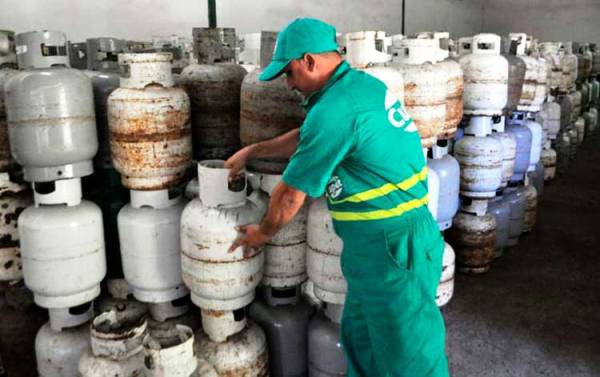 Camagüey, Sep 8.- In the province of Camagüey has worked to minimize risk in the system of storage and distribution of fuels, before the passage of hurricane Irma that is close to the northern coast of Cuba, with the aim of ensuring its availability after the passage of the meteor.
In conversation with the press, Niurka González Pérez, director of the company of fuels (CUPET), stated that steps were taken to protect the reservoir located in the commune of Nuevitas, which has some tanks in repair.
The directive must be that such a facility is already assured, as it is located in one of the municipalities of greater risk because of its location on the north coast, where it is expected the trajectory of the dangerous weather event, with category 5 on the Saffir-Simpson Hurricane Scale.
Also, you will work during the morning of this Friday in the sale of liquefied gas cylinders in the city, to ensure that all customers of that service with the product for use after the passage of the hurricane.
Once the sale will be used to ensure the protection of the liquefied gas plant and turn off the weights, in addition to protecting the points of sale and evacuate those requiring it, added the director of Cupet.
This service is one of the first that will need to be reactivated after the onslaught of Irma, which minimizes all vulnerabilities, he said.
To facilitate the cooking of food and are also delivered the reserves set of alcohol and kerosene, mainly in the municipalities of Esmeralda, Nuevitas, Sierra de Cubitas and Minas, those at greatest risk for the probable path of the meteorological event. (ACN) (Photo: File)