Wednesday, September 20, 2017
Camagüey´s artist receives a distinction by the National Culture ( Audio)
---
---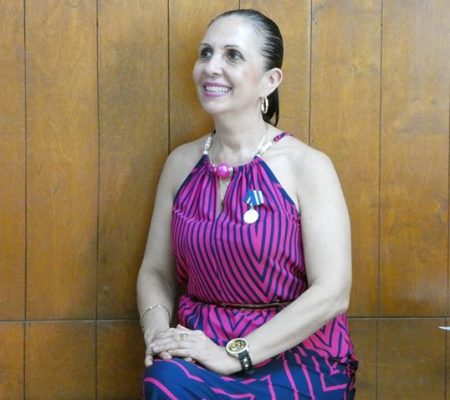 Camagüey, Sep 20.- Maria Herminia Martínez de la Torre, more commonly known as Minita, received the Distinction for the National Culture, for her outstanding work as a teacher and coordinator of the Center of Promotion Fernando Alonso of the Ballet of Camaguey.

A life of dedication to the dance, first in her role of dancer and then as a teacher, Minita deserved the recognition from the Ministry of Culture and the National Union of Workers of culture.

For nearly three decades, hundreds of students have passed through the classrooms of the Promotion Center of Fernando Alonso, a Community cultural action since its inception was intended to strengthen the artistic education in the territory.

In addition to her intense work in the Center, which serves as a quarry for the preparation of the young people who aspire to art schools, Minita is also active as a trade union leader and remains a member of the committees at the Provincial and National Union of Culture.

Several generations of Camagüey´s artists thank Minita for their vocational training, to instill the love for the universe of dance in tips, and her rescue to the culture and national identity. (Liset Fernández Torres/Radio Cadena Agramonte) (Photo: Rachel Garcia)