Friday, September 29, 2017
Three Cubans in badminton tournament semifinals
---
---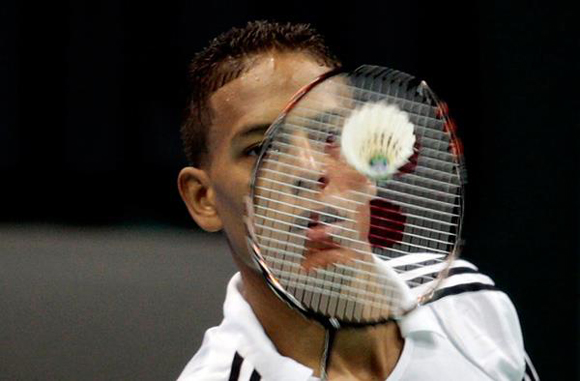 Havana, Cuba, Sep 29.- The three Cuban players attending the Guatemala 2017 Herbalife International Badminton Series will play today their semifinal matches in a contest that ends up tomorrow.
Osleni Guerrero, runner-up of the Guadalajara 2011 Pan American Games, Leodanis Martinez and Tahimara Oropeza, all in the individual events; and Martinez and Oropeza in the mixed doubles, have the same goal of fighting for the title.
In the case of Guerrero, best Cuban player, beat 2-0 (21-8 and 21-13) Canadian Timothy Chiu; while Martinez had to work harder to defeat 2-1 (19-21, 21-12 and 21-16) Brazil's Artur Sila Pomoceno.
Meanwhile, Oropeza, main Cuban woman player, won 2-1 (18-21, 21-14 and 21-10) over Peruvian Paula La Torre; and along with Martinez achieved two easy 2-0 wins over duos from Panama and the DR, according to the official website of the tournament.
Guerrero and Martinez will have very tough opponents in semifinals today when facing the local Kevin Cordon Portuguese Duarte Nuno Anjo, respectively, first and second seeds of the men´s individual event.
On the other hand, Oropeza will also have a qualified rival in Dominican Nairoby Jimenez (3), although she seems to have a non-complicated match when facing, together to Martinez, American couple of Chew and Lee in the mixed doubles event. (acn)