Friday, October 13, 2017
Cuba calls in UN to eliminate nuclear weapons without delay
---
---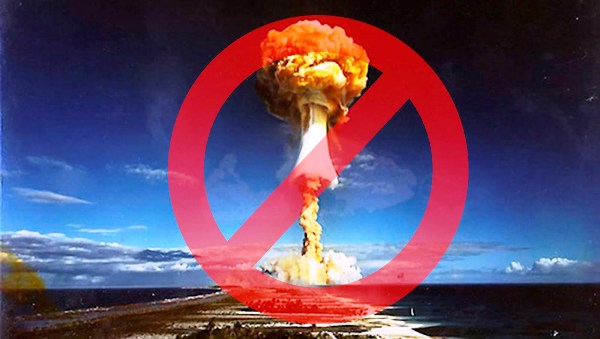 United Nations, Oct 13.- Cuba warned today at the United Nations that mankind cannot get used to live with the threat of destruction represented by nuclear weapons, which called to remove without delay.
We express deep concern at the very existence of nuclear weapons, since the intentional or unintentional detonation of a tiny part of the almost 15 thousand known would have disastrous consequences for our planet and the future of humanity, warned the ambassador of the island, Anayansi Rodríguez.
In a debate in the First Committee of the General Assembly, the diplomat stated that the international community cannot remain passive, or silent in the face of such a serious danger.
According to Rodriguez, in the context of the enormous challenge, Cuba welcomes the adoption and opening for signature of the Treaty on the prohibition of nuclear weapons, multilateral instrument which he described as "a historical fact and a step forward in the pressing toward the goal of nuclear disarmament".
The Treaty establishes a categorical prohibition and of these means of human extermination, a framework for its destruction and total elimination and avenues for the nuclear could become parts of the mechanism, he said.
The Ambassador stressed that the instrument adopted in July and opened for signature last month declared illegal, under any circumstances, the use, the threat of use of nuclear weapons and all types of test with the same.
"Cuba, consistent with its position of principle in the field of nuclear disarmament, signed this international instrument the past 20 of September and supported its early entry into force", presented in the First Committee, which deals with the issues of disarmament and security.
Rodriguez insisted that are unacceptable to the defense of the deadly artifacts and actions to defer its prohibition and elimination. (PL) (Photo: File)