Monday, October 16, 2017
Danza Contemporánea de Cuba Harvest New Applause in New York
---
---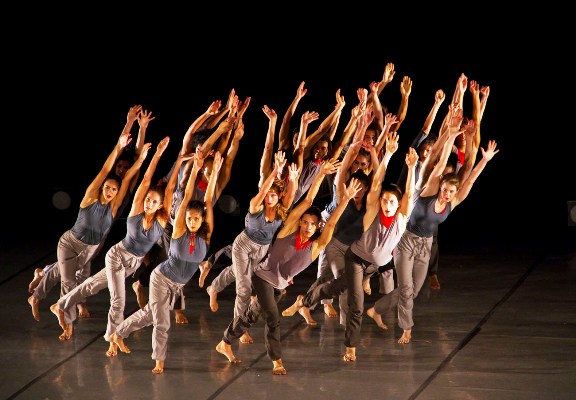 New York, Oct 16.- Dexterity, timing, elegance, and fluency were some of the attributes deployed by the company Danza Contemporánea de Cuba to conquer the public at the New York City Center, where the renowned Fall for Dance Festival ended.
In its 2,700 seats, the emblematic cultural facility in the Big Apple welcomed a crowd that applauded and shouted to the frenzy the 24 dancers of the island, who hypnotized with their movements and mix of rhythms.
"I would stay up all night watching them", a New Yorker told Prensa Latina after assuring that "in many years I have seen everything, but very little like this".
Danza Contemporánea de Cuba ended the penultimate day of the festival with his Matria Etnocentra, by the choreographer George Céspedes, which will be presented again tonight with all the tickets sold out, in a show that includes figures such as David Hallberg, Hubbard Street Dance Chicago and the San Francisco Ballet.
The Cuban company, recognized as one of the best in the world in the last decade, starred in the premiere in the United States Matria Etnocentra an unforgettable performance, which offered to the public of New York elements of Cuban culture and identity, flag colors (red, blue and white), salsa and African heritage.
True to its premise of "Traveling the world dancing Cuba", the company founded 58 years ago returned to New York, where it had performed in 2011 at the Joyce Theater, to combine vibrantly the guaguancó, clave, rumba, the yambú and other Cuban rhythms with the modern dance immortalized by Graham, Humphrey and Limón.
Danza Contemporánea de Cuba, directed by Miguel Iglesia, arrived here after performing in Moscow, invited by the Bolshoi and Stanislavsky theaters, and it still has a busy schedule ahead this year, with a work with Scottish choreographer Fleur Darkin and a performance in November in the National Auditorium of Mexico. (Prensa Latina)