Thursday, October 19, 2017
Cuba and South Africa Describe Their Ties as Excellent
---
---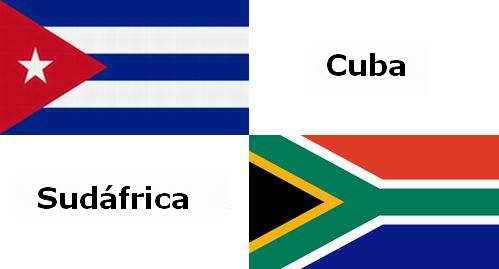 Havana, Oct 19.- Cuban Foreign Minister Bruno Rodriguez and Deputy Minister of International Relations and Cooperation of South Africa, Luwellyn Landers, held a meeting today in this capital city on the state of relations between the two countries, which they described as excellent.
According to the website of the Cuban Ministry of Foreign Affairs, Rodriguez and Landers praised the results of the 14th Meeting of Political Consultations between the Foreign Ministers that concluded recently in Havana.
Rodriguez praised South Africa for its permanent support, both at the United Nations General Assembly and the African Union, for the fight against the economic, financial and commercial blockade against Cuba set up by the United States for more than 55 years.
Landers, who is on an official visit to Cuba, was accompanied at the meeting by Thandi Fadane, executive director for Latin America and the Caribbean, and Thaninga Pandit Shope-Linney, South Africa's Ambassador to Cuba.
On the Cuban side, the meeting was attended by Sidenio Acosta, acting head of the Sub-Saharan African Department, and Rodolfo Benitez, Ambassador appointed to South Africa, amid other officials from the Cuban Foreign Ministry. (Prensa Latina)