Monday, October 23, 2017
Veterinary Guaimaro´s inhabitants reinforce actions to reduce deaths vaccines
---
---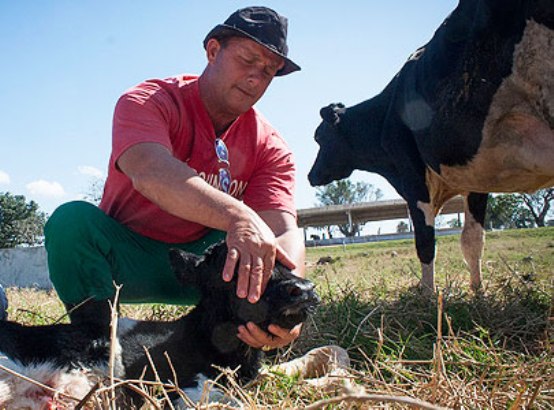 Guáimaro, Oct 23.- The technicians and veterinarians in this municipality, increase their efforts to contribute to the reduction of infant mortality in the mass vaccine, with actions such as the timely review of the herds and the control of the quality of its food, the systematic treatment of sick animals and the removal of parasites.
Specialists of the territory declared to the press that the majority of the deaths are most frequent caused by respiratory and gastric disorders, malnutrition and labor accidents.
The municipality has about 50 veterinarians in the agricultural sector, distributed in the Basic Units of Cooperative Production, the Agricultural Production Cooperatives and Credit and services, business units of the Rectangle company and slaughterhouses.
The veterinary doctors insist on the need to ensure a greater supply of essential products for animal health, including restorative, hydrolyzed protein, glucose to five per cent, Ringer milky solution (usually used to replenish fluids and preferable to saline solution, which has a greater tendency to generate acidosis), vitamin B complex and anti-ticks medicaments.
The effective performance of these specialists determines the quality of the playback, including artificial insemination, and the health of the herds, issues essential for the agricultural development in Guáimaro, a territory with great weight in the livestock of Camagüey. (Sindy Dominguez Diaz/ Radio Guaimaro.) (Photo: http://www.radioguaimaro.icrt.cu)