Thursday, October 26, 2017
Cuba will preserve and deepen social achievements
---
---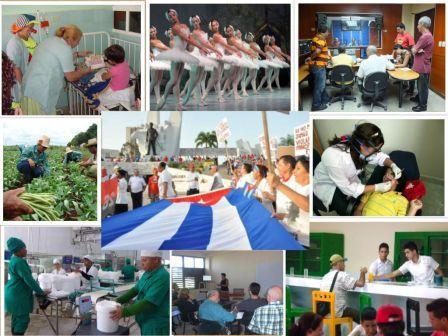 Havana, Oct 26.- Cuba ratified today in Montevideo that in spite of the current implementation and entry into force of the economic blockade, will continue to make progress on the goals set to preserve, to broaden and deepen the gains made in social development.
William Diaz, director of International Economic Agencies of the Cuban Ministry of Foreign Trade and Foreign Investment, he said such an approach to intervene in the II Meeting of the Regional Conference on Social Development in Latin America and the Caribbean, organized by ECLAC.
According to the Prensa Latina, Diaz endorsed that his country is progressing in the implementation of Agenda 2030 with the moral force of having complied with the Millennium Development Goals and will continue to move forward in the development goals laid down, even in the current conditions.
These, he explained, are marked by the duration of the economic, commercial and financial embargo imposed by the United States, which in the past almost 60 years now has hindered the economic and social development of Cuba, and "still retains its full validity and rigor".
It was recognized that despite this obstacle and economic difficulties, Cuba is involved in the updating of their social and economic model of socialist development, which reaffirms the principle that the fundamental objective of social policy "is the human being and his or her integral development".
The resources allocated for those purposes, rather than expenditures constitute an investment in the economic and social development, stressed the official Caribbean.
In addition, the Cuban directors said the proposed that the Economic Commission for Latin America and the Caribbean raised to the region, it is essential to achieve a new style of development, that "place equality and sustainability at the center".
Commenting on the document "gaps, priorities and challenges in the link between social and productive", submitted this Thursday by the ECLAC Executive Secretary, Alicia Bárcena, Diaz said that since it will be another query tools required.
The Second Meeting of the Regional Conference on Social Development in Latin America and the Caribbean will meet until tomorrow, and attended by ministers, other senior officials of the governments of the region, representatives of civil society and the academic world. (ACN) (Photo: File)