Friday, November 3, 2017
International Fair of Havana Reaffirms Its Importance
---
---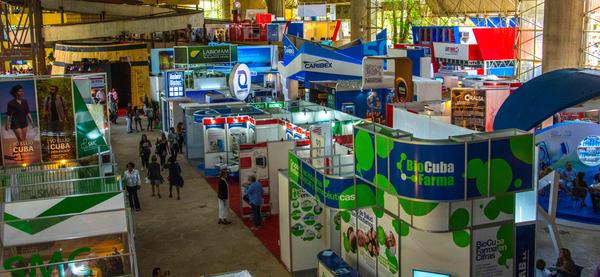 Havana, Nov 3.- The 35th International Fair of Havana (Fihav 2017), which will close today, when the awards and acknowledgements will be granted, has reaffirmed its economic and commercial importance.
Suffice it to say that exhibitors, buyers and experts from all sectors of Cuba's economy and a wide range of international firms from all regions of the world coincided here for five days.
According to organizers, the event has facilitated business meeting, rounds of talks, seminars and lectures, among other activities.
Their results, they said, are expressed in the signing of protocols, contracts, letters of intent, memorandums of understanding and other documents that summarize participants' interest in boosting trade and business with Cuba.
In that regard, some of this edition's agreements dealt with the modernization and enlargement of an iron and steel laminator in eastern Las Tunas province, and the second sale of Cuban charcoal to the United States.
Other deals have to do with the further promotion of trade and investment between Cuba and Spain, and new business agreements by the Netherlands in the Caribbean island.
Some 3,400 business people from more than 70 countries participated in Fihav 2017, which has been held uninterruptedly every year since 1983 and is considered one of the most prestigious events of its kind in the region.
This year's edition was attended by more than 30 official delegations, many of which were headed by ministers or top officials.