Wednesday, November 8, 2017
A Square for the art
---
---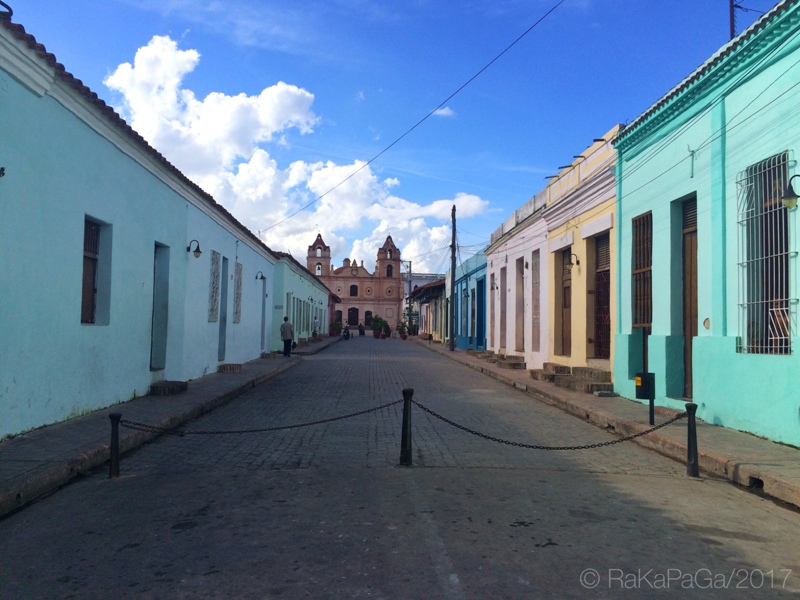 The Plaza del Carmen (Carmen Square) is undoubtly one of the most visited places in Camagüey by villagers and tourists. The history that wraps it, the architecture and the full-scale sculptural work raised by the artist Martha Jiménez; do of this square a charming, irresistible, forced place.
Precisely, the pieces of Jiménez have given universal reputation to this Square, that's why they went on from the mud to the bronze, to make them more lasting.
The sculptures, they all represent personages of the neighborhood; in fact, many people who come up to there today, take a picture with Norberto Subirats, by whom Martha was inspired to do her sculpture of the newspaper´s reader. She tells that one day of the year 2002, she discovered the elder reading close to the Square and then she wanted to immortalize him.
Another one who woke up the creative ingenuity of the artist was Matao, an old water seller of Bedoya, already deceased, but very popular among the villagers.
The couple and the tattletales do not portray anybody in particular, they are the merger of several persons of the community; but each one has their legend.
The man of the couple has between his hands an oil lamp in which it can be read: Touch me and I will give you light; a message to which the visitors cannot resist and succumb before him in search of the well-being. The empty chair of the sculpture of the tattletales, has a similar intention: to say of Martha Jiménez, it has become a symbol of the dreams; the visitors sit down on it and wish something with the hope that it becomes true.
(Digital RCA) (Photos: Rachel García)