Friday, November 10, 2017
Metrology and standards on the basis of the quality of the zafra in Camagüey
---
---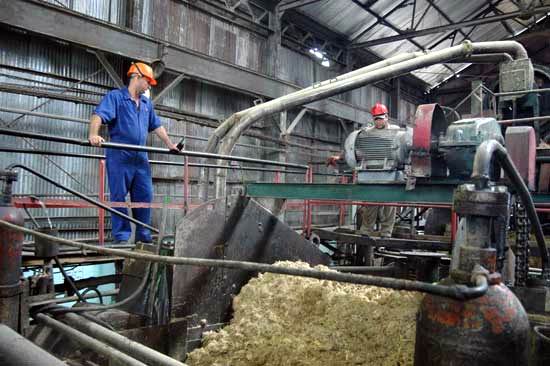 Camagüey, Nov 10.- As part of the preparation for the next sugar harvest, has already completed the process of calibration and verification of measuring instruments of the Central of the province of Camagüey, task assumed by the Territorial Office of Standardization (OTN).
The equipment of the Camagüey's six refineries was subject to the controls of that entity that regulates the implementation of state policies in Cuba on standards, metrology and quality of processes, and which lists to the sugar factories, in the field of measurements, to assume the harvest 2017-2018.
So explained to the ACN Lidice Kings Ojeda, director of OTN in the province, and added that years ago the metrological instrumentation of the central showed a further deterioration, but which is now in a better position.
This has resulted in a high percentage of conformity in the calibrations and verifications that were made this year - over 90% - in equipment such as gauges to measure the pressure, the thermometers, the masses patterns and the electrical instruments, among others.
Raúl Vergara Figueredo, head of the department of mechanical quantities in the OTN of Camagüey - which makes also a unit in Ciego de Ávila- clarified that the procedures for calibration and verification is to be carried out a part in the laboratories of the entity itself and another in the central.
In the case of large scales, their legal verification is done in the own sugar with the support of the OTN of Holguín, Camagüey only has tools to calibrate and verify instruments that support up to three tons of weight.
The work of the OTN specialists on the basis of the sugar harvest is reactivated later in production, they are also responsible for verifying that the crude oil meets the requirements of food safety, proper storage and transport and hygiene, with special emphasis on the intended for export.
For international trade, in addition to apply rigorously the Cuban standards, we must ensure that the countries of destination, or products may be rejected, the director of the office.
The work of metrology, standardization and quality applied to the harvest, although it is one of the many factors involved in that chain, contributes to the efficiency, reliability and certification of its processes. (ACN) (Photo: File)