Monday, November 20, 2017
Cuban Student Holiday
---
---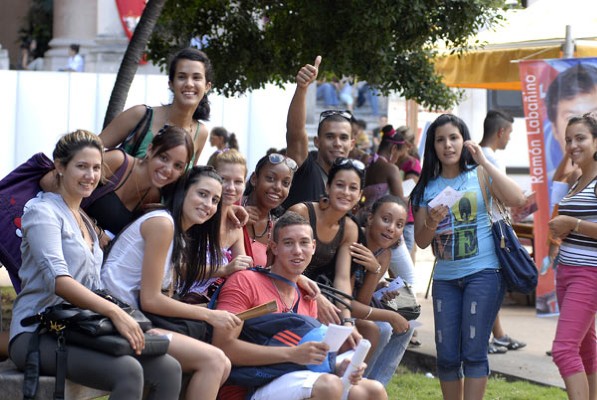 In remembrance to a group of young Czechoslovak protagonists in 1939 of a heroic resistance in the streets of Prague, in order to deal with the fascist occupation, each November 17, the International Day of the student is celebrated.
The day becomes inspiration for students around the world, for the symbolism that embodies in favor of solidarity, freedom, democracy, social progress and peace.
In the Greater one of the Antilles, a reference in education, social inclusion and the rights of children, adolescents and young people; the 17 of November represents the enthusiasm and joy of Cuban students, and is celebrated with multiple festivals at schools, concerts in squares and theaters, sporting and cultural activities, among other entertainment.
Both for those who treasure this stage of life as a reminder, as well as for those who are still in that happy period, it is indisputable that being a student is a moment imperishable, eternal life and everlasting friends.
And not only is the best time to live intensely, it is also to build the future.
The essence of good student goes beyond a note, is to apply what they have learned in the classroom, in the continuous improvement, the sacrifice and dedication, commitment to the progress.
A professional, the longing for the hustle and bustle of the classroom, the lessons of the teacher that prepares for life and not for the test, the family that is the brigade, dances, sports games, cultural festivals…
And although the time is relentless, the best tribute to the happiest of the seasons of life, it is our performance today, with the certainty that all future time honor what they have learned. (By Indira López Karell/ Radio Cadena Agramonte) (Photo: File)