Friday, December 1, 2017
The people of Camagüey accompanies again Fidel
---
---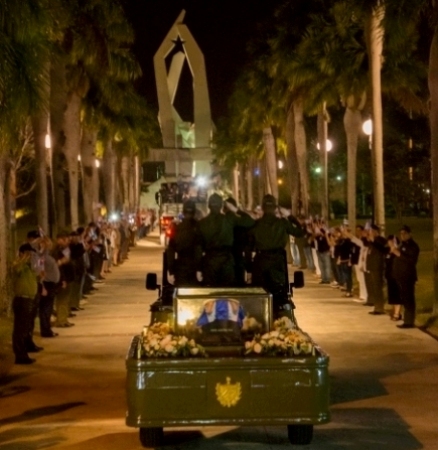 Camagüey, Dec. 1st- A year after his physical departure, the people of Camagüey will this night an emotional tribute to the Commander in Chief Fidel Castro, in the Plaza of the Revolution Major General Ignacio Agramonte Loynaz, the same place where they rested their remains on the 1st of December 2016.
The Camagüey´s citizens devoted to the historical leader of the revolution a political-cultural evening will begin at 8:30 p.m., followed by a vigil that will remain throughout the night and early hours of Saturday morning.
Vireya Fernando Medrano, director general of the gala, said that more than 400 artists perform at the tribute to Fidel, shows the appreciation and commitment to his legacy.
Prestigious groups such as the Ballet of Camaguey, the Rumbata, Symphony Orchestra, and the Folkloric Ballet companies and Contemporary, among others, will be added to the evening, with the participation of members of the movement of hobbyists, students of the Academy of Motion Picture Arts Vicentina de la Torre and the Instituto Superior de Arte, in a show that proposes a symbiosis of different artistic manifestations.
All the people in Camagüey is summoned to participate in the Evening, which replays the last night in the Cuban leader was "physically" in this eastern city center, on their way across the island, in the Caravan to immortality. (Mariela Peña Seguí and Juan Mendoza Medina/ Radio Cadena Agramonte) (Photo: Leandro Pérez Pérez/)