Monday, December 4, 2017
Santiago de Cuba People paid homage to Fidel through a Cultural Gala (+Photos)
---
---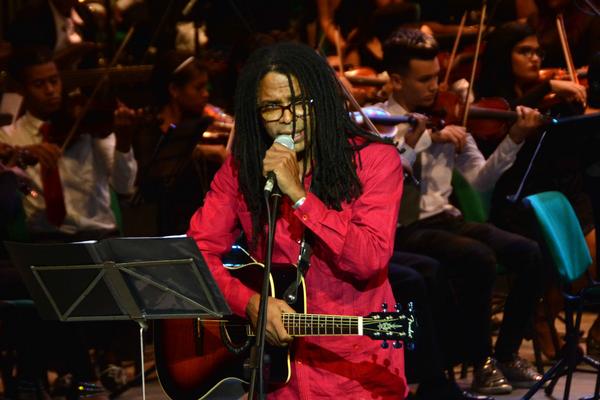 Santiago de Cuba, Cuba, Dec 4.- With the presence of Jose Ramon Machado Ventura, Second Secretary of the Central Committee of the Communist Party of Cuba, and Miguel Diaz-Canel Bermudez, First Vice President of the Councils of State and Ministers, the people from Santiago paid tribute to the leader of the Cuban Revolution, Fidel Castro Ruz.
In a cultural evening that took place at Heredia Cultural Complex, in this city, more than two thousand guests participated on behalf of the people of Santiago remembered the Commander in Chief on the first anniversary of his death.
The ceremony was conducted by Maestro Pepe Ordaz and included the performance of famous artists such as pianist Frank Fernandez, conductor Enrique Perez Mesa, the National Symphonic Orchestra and the Oriente Symphonic Orchestra.
The attendees were visibly moved when hearing the famous song ¨Cabalgando con Fidel¨ in the voices of Raul Torres, Eduardo Sosa and Annie Garces, who were accompanied by saxophonists Cesar Lopez and Evaristo Denis, the Rebelde Quintet, the Santiaguero Septet, the Oriente Folk Group, and other local artists.
It was a historical night in Santigo, where the infinite feeling of artists and the Cuban people were shown for whom dedicated his life to the most noble and just causes, for his country and the world. (ACN)