Thursday, December 7, 2017
Main Cuban Tourist Resort is 130 Years Now OVER
---
---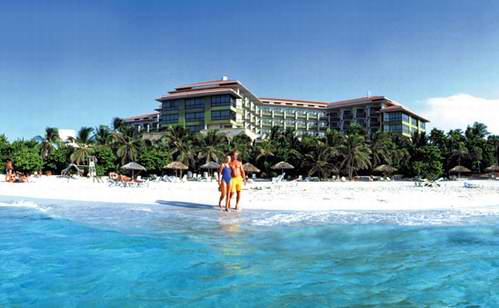 Varadero, Matanzas, Dec 7.- Authorities and personalities shared together with settlers of the main Cuban tourist resort, Varadero Beach, and evoked the 130 years of the foundation of this tourist resort in Cuba.
Varadero was officially founded on December 5th, 1887, though the first news about people taking their recreation hours there, are coming from the 1840's, attracted by the natural beauty and the celebration of fishing, sports competitions and threater representations.
Varadero is located in the Peninsula of Hicacos, northern coast of the Cuban western province of Matanzas -140 km from Havana- and counts on 1,754 hectares of beach, 20,375 meters of shore and a standard width of 22 meters.
Varadero started its meteoric rise in the Cuban tourist industry in the 1990's and now it has more than 50 hotels, with 70 percent of those hotels on the four and five category, receiving one third of the tourists visiting Cuba.
Varadero has more than 21,000 rooms, 20 kilometers of fine beach sand, and is called 'The Blue Beach of Cuba', completing the reception of more than a million foreign tourists in 2017.
Artificial sand splits, demolition of constructions and planting of ornamental plants are some of the actions to maintain the beauty of this important tourist resort. (Prensa Latina)