Thursday, December 14, 2017
Ecuador will protect Julian Assange while their rights
---
---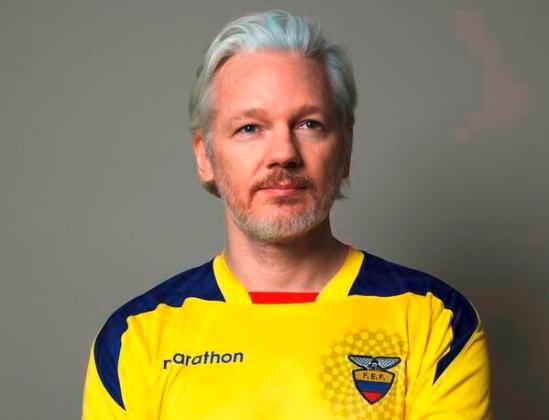 Quito, Dec 13.- The Government of Ecuador ratified that maintained the status of protection to our hiring process Australian Julian Assange, who remains isolated from 2012 in Quito's embassy in London, today confirmed the Chancery.
Issued through the Twitter account of the Ministry of Foreign Affairs and Human Mobility, the statement responds to comments in networks on an alleged decision of the Executive to withdraw the founder of WikiLeaks their status.
"Attention! Before the rumors circulating in social networks Chancellery reiterates that there is no change in the status of asylum for #JulianAssange. Ecuador will maintain the protection while you continue to threaten their human rights," reported the Portfolio Affairs on Twitter.
Assange, whose website is known to the world after disclose thousands of classified documents, in particular the administration in Washington, is prevented from leaving the country offices in Ecuador, the threats of the British authorities to apprehend and extradite him to the United States.
On the Australian weighed a process in Sweden for alleged sexual offenses, with charges never formulated, which was filed by the judicial system in that country.
Quito requested to London to grant safe conduct to our hiring process, taking into account the decision of Swedish, but to date the request has not been executed. With that permission, Assange could travel to Ecuador. (PL) (Photo: File)