Friday, December 29, 2017
Identify problems and provide solutions, claim of the press in Camagüey
---
---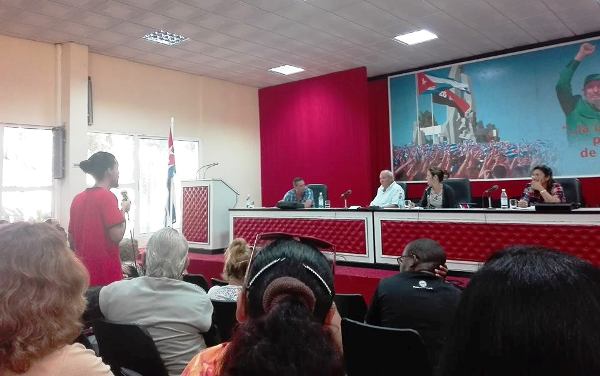 Camagüey, Dec 29.- Route journalistic works that draw attention to social problems and responsible, was the main exhortation of Jorge Luis Tapia Fonseca, First Secretary of the Communist Party of Cuba (PCC) in the province, in exchange for the professionals of the press in Camagüey.
Provide concrete solutions becomes also the responsibility of the routines of the press, without boast of the successes and triumphs, pointing out lines of action that contribute to the human programs of socialism in Cuba, emphasized Tapia Fonseca.
In the meeting, which was chaired by the Honorable Member Isabel Gonzales Cardenas, president of the government in the territory, addressed issues related to the before and after the coverage of Hurricane Irma, which showed the willingness in Camagüey to get ahead, in spite of the devastating impact of the meteor eastern center in this region.
In this regard, Tapia Fonseca claim of the press to develop work that dignify the decision of the revolutionary leadership in the country - and especially in this province- to restore, with the assistance of the victims, the damage caused by the climate change phenomenon.
In the already traditional exchange of the political leadership and the government of the territory with the Camagüey´s journalists, encouraging the performance of representatives of national bodies and local media in the dissemination of the tasks that respond to the welfare of the people. (Pedro Paneque Ruiz/Radio Cadena Agramonte) (Photo: Arailaisy Rosabal Garcia)