Monday, January 1, 2018
Varied cultural proposals for the year in Camagüey
---
---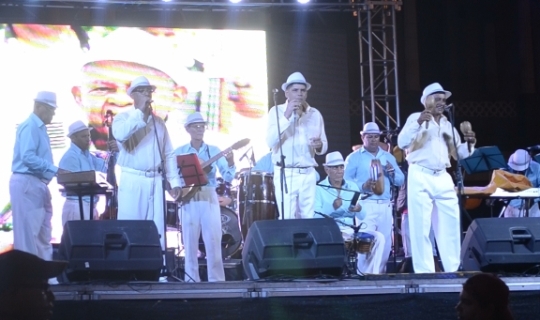 Camagüey, Jan 1st.- With the realization of a gala for the 59 anniversary of the triumph of the Cuban Revolution in the Avellaneda theater of this city, began throughout the province The cultural and recreational activities to celebrate the advent of 2018.
Until 2 January will come to the plazas, parks, houses of culture, deals and festive spaces of each municipality, including those most affected by the hurricane Irma, dissimilar artistic manifestations, among which is the presentation of Camaguey´s soloists and companies of ballet and music.
Special moment will be a gala this January 1 in the central Plaza del Gallo, located in the oldest part of the city, Cultural Heritage of Humanity - with the participation of Soneros of Camacho, group of the province with more than eight decades of work in defense of the traditional music.
To this group will be joined by the soloists locals Alexis Jorge, Elifdagtekin Fernández and Liudmila Pardillo, in addition to the duo of magic The Guevara, all under the artistic direction of Rigoberto Alvarez, who for years has addressed the important artistic performances presented in this city.
In the same way children will also have their spaces, mainly in the Casino Campestre, largest urban park in the country, with the performance of magicians, clowns and varied gastronomic offers.
The Sector of Culture culminates a year marked by the implementation of a comprehensive plan of events, tinged by the celebrations dedicated to the half-century founded the Ballet of Camaguey, first collective dance of the tips founded by the Revolution. (ACN) (Photo: File)