Wednesday, January 3, 2018
The peasant farmer sector in Camagüey prioritizes food sustainability
---
---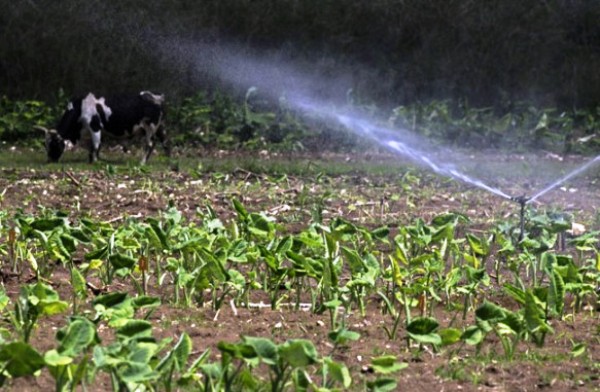 Camagüey, 3 Jan.- Fulfill commitments related to the production of food for the people, plantings planned and the momentum of the apiculture, and livestock programs of reforestation, are among the main challenges that will assume in the present timetable the National Association of Small Farmers (ANAP), in this province of eastern Cuba.
Naomi Lopez Gonzalez, Coordinator of the area of the ANAP in Camagüey, pointed out that with the aim to mitigate the risk of food vulnerability, during the first quarter of the year training actions will be carried out on agricultural development, conservation and use of science and technology for sustainable land management.
About two thousand hectares have been planted in the Camagüey´s cooperative units 258, with pastures, fodder and sugar cane, ensuring the conditions for the supply of water to the flock, to deal with the period of drought and achieve the indicators with respect to the milk collection.
The production centers will give priority to programs of rice, beans and corn, starting from the use of poly-culture in fruit trees, and will expand the planting of short and long cycle with an emphasis on vegetables and vegetables.
Also, the peasant sector encourages the production of pig meat, poultry and small livestock breeding, in order to contribute to the substitution of imports and support the development of foods in the Meat Company of the territory, intended for sale to the population and tourism.
The ANAP in the province also proposes this 2018 eradicate the irregularities that still persist in the collection of the crops on the part of the state entities, and deficiencies in the recruitment, with concrete actions aimed at strengthening the work in rural communities to ensure the sustainability of their inhabitants. (Maykel Torres La Rosa/Radio Cadena Agramonte) (Photo: File)