Wednesday, January 3, 2018
Enter in force in Cuba new immigration measures
---
---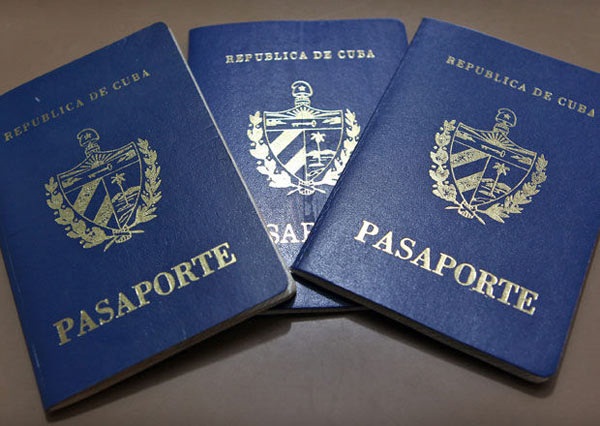 Havana, Jan 3.- From this January 1st, entered into force the new immigration measures adopted in October 2017 and which form part of the continuous and irreversible process of updating that in this sense live Cuba since January 2013.
Highlights today the newspaper Granma that the elimination of the "empowerment" of the passport for travel to Cuba by Cuban émigrés and the authorization of entry and exit to Cuba by Cuban citizens residing abroad in recreational vessels, through the International Tourist Marinas Hemingway and Gaviota-Varadero, form part of the rules that begin to govern.
In addition, the permission of entry into the country of the Cuban nationals who were illegally with the exception of those who did so through the United States Naval base in Guantanamo.
It also dispenses with the requirement of avecindamiento to ensure that the children of Cubans residing abroad, who were born abroad, can obtain the Cuban citizenship and identity document.
It is valid to clarify that the new measures do not eliminate the requirement to travel to Cuba with Cuban passport for those born in the Greater one of the Antilles who have acquired another citizenship.
Similarly, it should clarify that the empowerment and the extension of the passport are not the same thing, and remains the second, according to the current legislation that establishes that the passport is valid for two years and may be renewed for the same term up to a total of six years.
Meanwhile, empowerment is a prerequisite for the Cuban immigrants who do not have limitations for travel to Cuba. With its elimination will benefit more than 823 000 people.
Another necessary accuracy is that, in the case of physicians or other contributor that has left the mission that went to meet abroad, are not included in the present provisions, as set out in a legal manner.
However, since September 2015, the Ministry of Public Health agreed that, in the case of physicians, who so wish may return to the tasks of the National Health System, where they will have similar conditions to which they are.
The decisions taken are part of the efforts the country has undertaken in order to further strengthen relations with his emigration, a process initiated in 1978 by the Commander-in-Chief of the Revolution, Fidel Castro Ruz.
However, in the meantime, the U.S. government has decided to reduce drastically the staff of its Embassy in Havana and suspend the issuance of visas in their consulate, which has a negative impact on Cuban families and those who want to emigrate.
In that same rope is also the unfounded and arbitrary decision to expel from its territory to 17 officials of the Cuban Embassy in Washington, including an important part of the staff of the Consulate, which makes it difficult for the consular services. (ACN) (Photo: Radio Rebelde)