Friday, January 5, 2018
Camagüey Bathrobe achieved the Cuban championship semi-final ticket of Chess
---
---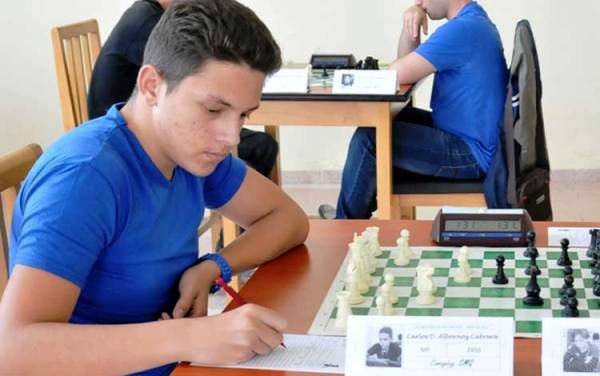 Camagüey, 5 Jan 2018.- The International Master Carlos Albornoz will be the only one chess olayer of Camagüey to take part in the semifinals of the Cuban chess championship, scheduled from 14 to 25 of the current month in Havana.
Albornoz secured his ticket for that instance of the tournament by finishing second in the central zone in the city of Santa Clara, where he also managed to pass their counterparts Pedro Jiménez, Cienfuegos, Villa Clara and the Diasmani Otero.
The first segment of the semi-finals will bring together six other players, classified by the eastern and western regions, respectively, and three others that reached the ticket in a direct manner, as is the case of the Îles Australes Luis Ernesto Quesada, double national champion in the junior category.
Only three of them will advance to the final stage of the tournament Chess men's national event planned from June 1st to next February 10, and for which you are insured up to seven players members of the national pre-selection. (Luis M. Pantoja Roca/Radio Cadena Agramonte) (Photo: File)