Wednesday, January 24, 2018
Camagüey´s player Albornoz is third in the semi-final of the National Chess Championship
---
---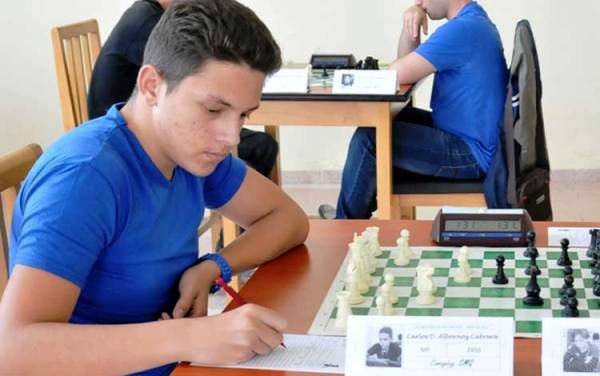 Camagüey, Jan 24.- The International Master in Camagüey Carlos Albornoz faces this afternoon to his counterpart Henry Soto, of Mayabeque, in the penultimate round of the semi-final of the men's National Chess Championship, which has headquarters in Havana.
Albornoz, who on the eve filed with the FIDE Master (MF) Capital Heriberto Diaz in 36 moves of a Ruy Lopez opening, six points and now shares the third position of the tournament with the Ciego de Avila´s Luis Ernesto Quesada.
The semifinal game Cuban Science did not suffer changes in the first two places that occupy the Great Master Villa Clara Yasser Quesada and MF Holguin Province Manuel Darío Ochoa, owners of seven and 6.5 units, respectively.
This afternoon, in the ninth round of the contest, as well as the duel between Bathrobe and Soto, highlight the items Yasser Quesada-Diasmany Otero and Manuel Darío Ochoa in front of Luis Ernesto Quesada.
The occupants of the first four posts will qualify for the grand final, which will commence on 2 February, also in the Cuban capital. (Manuel Moya Suarez/Radio Cadena Agramonte/ With information from the Blog of Pinky.) (Photo: File)