Tuesday, February 13, 2018
Cuban sports commentator Piti Rivera died
---
---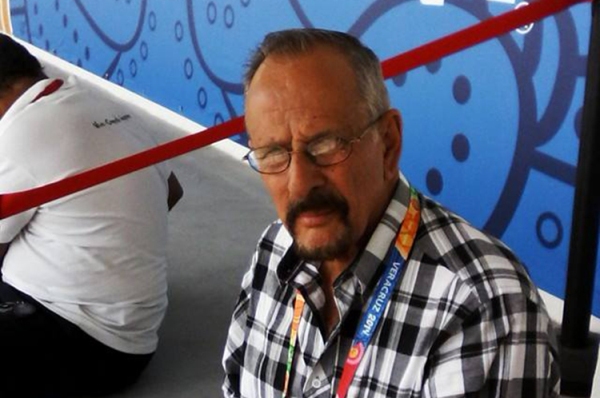 Havana, Feb 13.- The Cuban journalism is in mourning today, for the death of the renowned narrator and sports commentator Ramon ''Piti'' Rivera, affected by lung cancer.
Piti, as was done in Radio and Television broadcasts from that began to work 51 years ago, the National Sports Journalism awards in Cuba and Abelardo Raidi, which delivers the International Association of Sports Journalists (AIPS- America).
The experienced commentator narrated or reported for Cuba and Spanish-speaking World Championships and World Cups of baseball, athletics, boxing, basketball and lifting weights.
Likewise, the World Baseball Classic, in 2006 and 2009, eight editions of Central American and Caribbean Games, nine Pan American Games and the Olympic Games in Montreal, Moscow, Atlanta, Sydney, Athens and Beijing.
Also rowing events, motorcycling, Volleyball, Water Polo and Swimming, among others.
He attended as narrator to two sets of goodwill, friendship and to all US-Cuba Baseball caps, as well as four editions of the World University Games.
Commented and reported for different Cuban and foreign broadcasters more than twenty laps cycle routes to Cuba.
For 41 years he worked for the radio station Radio Rebelde and other broadcasters on the island: COCO, Radio Release, Radio Revolution, Metropolitan Radio, Radio Progreso, Radio Guama, Radio Cadena Agramonte, Caribbean CMHW radio and Radio Reloj.
To build up a quarter of a century of outstanding work in the field of culture, the guild was recognized with the distinction Raúl Gómez García and the Union of Journalists of Cuba with the Félix Elmuza Order, Medal awarded to its members by the merits treasured and instituted by the Council of State of the Republic of Cuba, from 1979. (PL) (Photo: File)