Tuesday, February 20, 2018
Six Cuban judokas to Grand Slam of Dusseldorf
---
---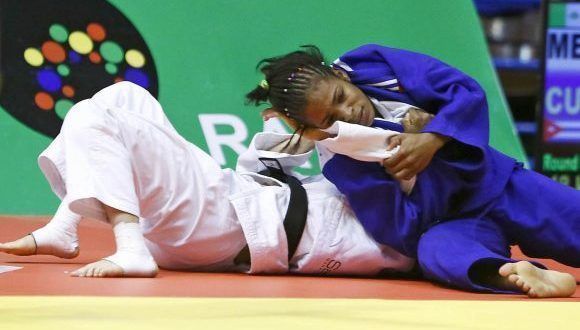 Havana, Feb 20.- The six Cuban judokas who will participate from next February 23 to 25 in the Grand Slam of Dusseldorf will depart today towards that German city led by Kaliema Antomarchi, world bronze medalist in Budapest 2017.
Antomarchi (78 kg) will be accompanied by the men Jose Armenteros (100), world runner-up in Cheliabinsk 2014, and Andy Granda (100), fifth place in the Open Championships of Marrakech 2017, Morocco.
The list also includes the women Melissa Hurtado (48), third seat at Zagreb 2017 World Junior Championship, in Croatia; Maylin del Toro (63) and the man Jorge Martinez (81), all under guidance of coach Julio Alderete.
According to Alderete, Granda could compete in the +100 kilos division taking into account his performance on Moroccan soil where he only lost to French superstar Teddy Riner.
Riner is London 2012 and Rio 2016 Olympic champion, and bronze medalist in Beijing 2008, and has been 10 times global monarch.
According to the tournament website, the event will be attended by 531 judokas from 71 countries. (ACN)