Monday, February 26, 2018
The chocolate could become extinct in 40 years
---
---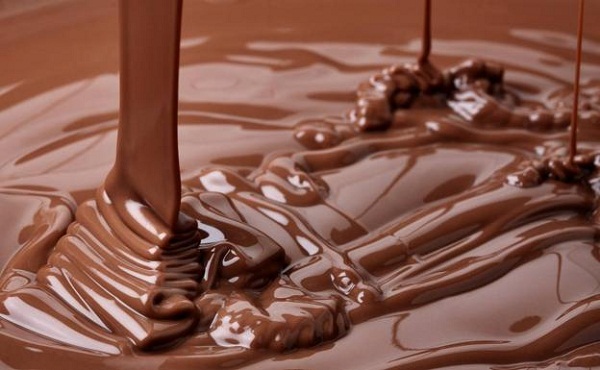 The possibility that chocolate, of which many enjoy and others use for gifts, could become extinct over the next four decades of concern today to consumers and vendors.
Valued at 98 billion dollars annually, the industry of that delicacy is under threat by factors such as global warming and pests.
Although some people believe that it is an exaggeration, scientists are working on a solution to what could be considered a catastrophe, especially in countries such as Switzerland and the United States.
In fact, the North American country alone accounts for 20% of global consumption of that product.
A report of the Innovative Genomics Institute of the University of California predicted that climate change will significantly reduce the land for the cultivation of cocoa in the coming decades.
The threat includes insects and fungi, confirmed the scientific report.
In this scenario, a group of experts from the institute experience through genetic manipulation to make the seeds are more resistant.
On the other hand, the University of Arizona confirmed that has a team working in a molecular test to detect signs of infection on cocoa plantations.
The agency Bloomberg estimated for this year, an increase in the supply of grains to 97 500 thousand tonnes.
However, the International Cocoa Organization has recorded that vary between surplus and deficit in the last two decades.
The price of the product has decreased and the producers are the most affected if one takes into account that the majority of production comes from low-income countries such as Côte d'Ivoire and Ghana, responsible for more than half of the global harvest.
An investigation of the Intergovernmental Panel on Climate Change noted that both nations will lose significant amounts of areas suitable for the crop.
Added to this is the fact that the cultivation of the cocoa is complicated and requires a lot of effort since the pods do not mature at the same time and trees should be monitored continuously.
According to the NGO Make Chocolate Fair, the cocoa tree bears fruit all year and need all the harvest of a tree to make half a kilogram of that item, by which the young farmers' preference for other crops that give them greater dividends.
In the end, the production of chocolate is in danger and those who like the taste of sad. (PL) (Photo: Internet)