Thursday, March 1, 2018
Camagüey´s jumper will compete in the second date of the World Athletics Championships in Birmingham
---
---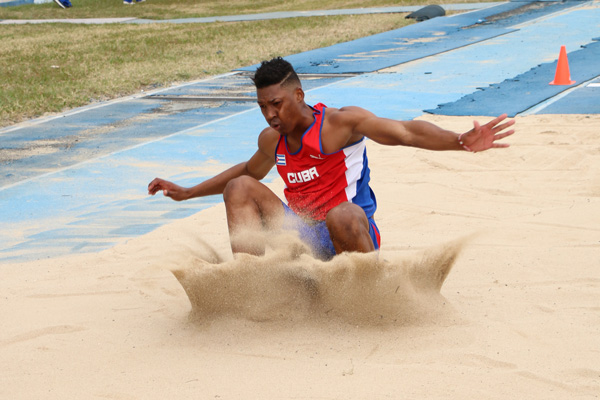 Camagüey, March 1 .- The Camagüey´s jumper Juan Miguel Echevarría will compete in the second date of the World Championships in Athletics, which starts today in the British city of Birmingham.
Echevarría has the third best mark of the specialty this year, 8-34 achieved in the rally of the French city of Metz, where escorted to the south African Luvo Manyonga, world champion and 2016 Olympic subtitling in Rio, who knelt down the skewers in eight meters and 40 centimeters.
In addition to the Camagüey´s jumper, will also participate in the long jump, the holder of the orb between juvenile Maikel Massó.
In addition, on Friday will compete for the Greater one of the Antilles the ballista Yaniuvis Lopez.
Cuba attends the planetary contest of sport king in room with six other athletes: The vaulting pole player Yarisley Silva, triathlon players Cristian Napóles and Andy Diaz, the hurdler short Roger Valentin Iribarne, and heptathlon´s player Yorgelis Rodríguez, who will have activities during the first two days of the event. (Manuel Moya Suarez/Radio Cadena Agramonte with information of Granma) (Photo: File)