Thursday, March 1, 2018
Recognize in Camagüey investigative work of women economists
---
---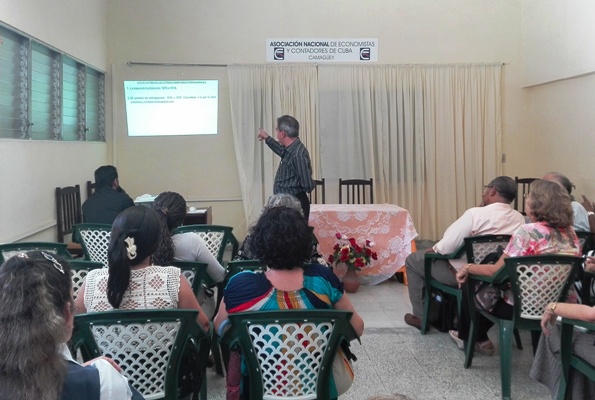 Camagüey, March 1.- The work of women in favor of the development of the country was recognized during the edition number 22 of the Women's Provincial Event Economist and Accountant, in which 11 research papers were selected to represent the territory in the national contest, to be carried out in Camagüey, permanent headquarters of the meeting.
The jury highlighted the content, practical application, the methodology used and the exposure of the researchers, according to the words of Antonio Sánchez Batista, President of the Scientific Society of Accounting and Cost of the Camagüey´s affiliate of the National Association of Economists and Accountants of Cuba (ANEC).
Among the awarded works is aimed at the optimization of the analysis of the financing for victims of Hurricane Irma, and that proposed a computing tool for the design and presentation of the financial statements at the airport in Camagüey.
There were also featured the procedure for the evaluation of the effectiveness of the program of food self-sufficiency, the ratings on the calculation of gross value added in commercial entities, and a study on the social responsibility of universities, among others.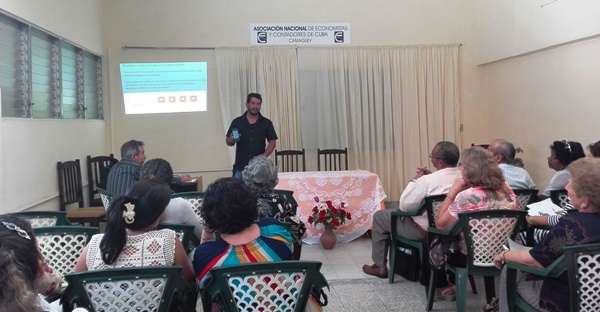 At the opening of the event, Esteban Negrín Barroso, Professor of International Economics at the University of Camagüey, Ignacio Agramonte Loynaz, and Roberto Mendoza Moreno, a member of the Council of the provincial branch of the Union of computer of Cuba, gave a conference on the current boom of the cryptocurrency and its impact on the global monetary system.
The 15th edition of the event of the Women's National Economist and Accountants, to be held on 15 and 16 of the current March, had its anteroom here, based on research that contribute to a better bank management of the companies dedicated to the production of food, investments and on the uniform standards of cost. (Text and Photos: Juan Mendoza Medina/ Radio Cadena Agramonte)