Thursday, March 1, 2018
The Feast of the percussion in Cuba will bring together leading promoters
---
---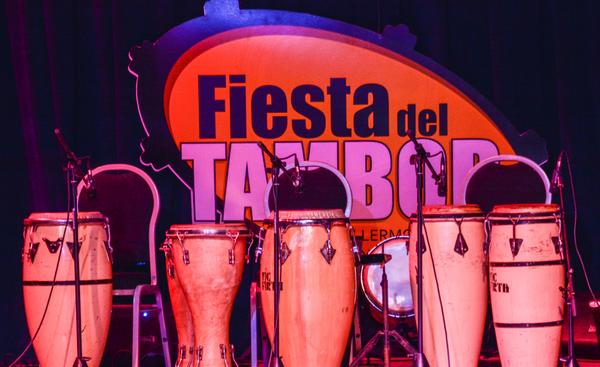 Havana, Mar 1.- One week left to start here the actions of the 17th Feast of the Drum Guillermo Barreto in Memoriam, edition dedicated to Brazil, and attended by important artists from several countries, announced their organizers.
For each day of the event, which will run from 6 to 11 March, the program proposes a series of activities related to the percussion and its different manifestations that will culminate with a gala in the Mella Theater of Havana, the main venue of the meeting.
For the opening day is scheduled to show the best percussionists of Cuba, which confirms the involvement of the drummers Samuel Formell, director of the legendary Orchestra Los Van Van; and Rodney Barreto, instrumentalist of the maestro Chucho Valdés.
Also rise to scene the percussionist Juan Carlos Rojas "El Peje", and the US-Mexican Antonio Sánchez, among others, told Prensa Latina the chairman of the organizing committee of the festival, Giraldo Piloto.
The second night will be in Brazil, with the participation of artists from the South American nation as Joao Donato, Fabiana Cozza and her group, Nanny Assis and Janis Siegel, escorted by the local Roberto Fonseca and temperament and the Jazz Band directed by Joaquín Betancourt.
Between the galas emphasizes the dedicated to the women, where they pay tribute to deceased artist Merceditas Valdés, two decades ago and recognized as the queen of the Afro-Cuban music; and the homage to the big three of the drum in Cuba: Chano Pozo, Tata Güines and Miguel Anga.
It is also recalled the mark on the music of the island of Los Papines, the group that led the Cuban rumba to the most important scenes of the world; and the tireless work of advocacy in favor of that genre musician-dance of Guillermo Amores, main driver of Team Cuba of the Rumba.
Within the contest must meet the competencies of percussion and dance of casino and rumba, and a series of lectures on the percussion in different areas.
The Feast of the drum you will see actions in the Cultural Center of 2 and 31, in the Vedado, the gardens of the Mella, and the world-famous Pink Benny More of the Tropical Rainforest, where the days 10 and 11 will be presented the most important orchestras of Cuban popular dance music.
The event evokes the memory of the musician Guillermo Barreto, considered one of the most important percussionists of all time in America. (PL) (Photo: ACN)