Wednesday, March 7, 2018
The Cradle of the Cuban Literature is on fair ( Photos)
---
---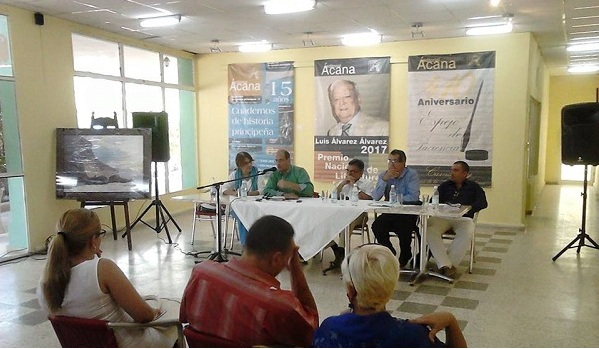 It is already a reality: live from today the greatest literary festival in Cuba. The International Book Fair has come to this land, cradle of the national literature, to give the locals the opportunity to acquire good and new texts, but also to share with writers, critics, and artists that will make this edition, another great celebration of reading.
Dedicated to the Republic of China, in the opening gala of the event, it could not be omitted the recreation of the Asian Culture and its martial arts; nor, the presence of special guests, as Dr. Luis Alvarez Alvarez, 2017 National Literature Prize, who will received officially this prize on next March 10, in the context of the fair.
The event opened with a tribute to Eusebio Leal Spengler - personality who is devoted to the current literary event- in the coffee region of the House of the Young Creator; the director of the Office of the Historian of the City of Camagüey (OHCC), José Rodríguez Barreras, and also of the corresponding member of the Academy of History of Cuba and National History Award, Elda Cento Gómez.
They were accompanied by the vice president of the Institute for the History of Cuba, Joel Cordovi; the president of the Camagüey´s subsidiary of the Union of Historians of Cuba, Ricardo Muñoz; and Professor Alejandro Fernandez.
In addition to Leal and Luis Alvarez, the Camagüey´s edition of FIL Cuba 2018 devotes its discussion sessions and presentations to Silvestre de Balboa, author of the first Cuban literary work, and the 15 years of the Cuadernos de Historia principeña, the OHCC.
In this event, according to Osmani Brito, commercial specialist of the Provincial Center of the Book and Literature, will be available to readers about 324 new titles, with a total of 66 thousand 762 copies. (Digital Drafting) Pictures taken of the profiles on Facebook of Miozotis Fabelo, ACANA Publishing House and Provincial Assembly of Popular Power.)