Wednesday, March 7, 2018
Cuba ranks to Five taekwondo players for Barranquilla 2018
---
---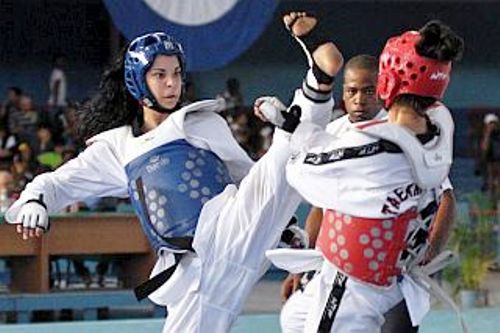 Havana, March 7.- Cuba achievement of today five tickets for the taekwondo tournament of the Central American and Caribbean Games in Barranquilla 2018 without the need to compete, on the first day of the qualifying tournament that will conclude tomorrow in the city of Monterrey, Mexico.
The Https://mundotaekwondo.com/ web site reports that the Cubans Yosmailys Ferrer, of the 46 kilograms (kg), Glienys Castillo (62 kg), Glenhis Hernandez (73 kg), Rafael Alba (87 kg) and Robelis Despaigne (87 kg) ensured the participation in the Colombian multisport event, scheduled for July 19 to August 3.
The 46, 62 and 73 for women, and of 87 and more than 87 men were left with the minimum required, after weighing.
In addition to Ferrer, in the 46 kg rated taekwondo players of Puerto Rico, Honduras, Mexico, Guatemala, Venezuela and the Dominican Republic, while next to the Castillo (62 kg) are the Salvadoran athletes, Puerto Rican, Mexican, Venezuelan and Dominican Republic.
Hernandez (73 kg) share quotas with representatives of Haiti, Honduras, Mexico, Venezuela and the Dominican Republic, In both Alba (87 kg) is done with the boricua, Haitian, Mexican, Venezuelan and Dominican, like Despaigne ( 87 kg), but also with a Guatemalan. (ACN) (Photo: File)