Wednesday, April 4, 2018
The oral narration back together to the storytellers in Camagüey
---
---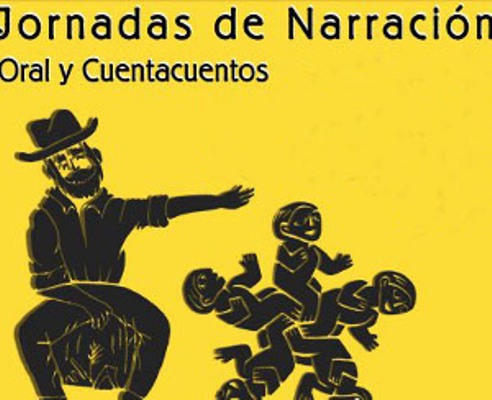 Camagüey, Apr 4.- Authors and young people from nine Cuban provinces will share their experiences during the 7th Biennial National Oral Storytelling, which will host this city from April 9 to 15.
More than 60 storytellers will participate in the event, dedicated to Joaquín García Caro, for his outstanding work during 50 years in defense of the popular oral tradition, according to this Tuesday at a press conference.
The Biennale includes the Contest Manolo Martinez, which honors the artist of this specialty in Camagüey, picked up this year for graduates of a storytelling workshop, taught by the cultural institution Project eJo, main promoter of the event.
Gabriel Castillo Santos, who will assume the artistic direction of the meeting, stated that in this edition will be a single told that cover the entire appointment, with unique presentations of the narrators in front of the public.
Among the guests are the Mexican storyteller Jonathan Rojas and Ana María Paredes, National Prize of Community Culture, in addition to Lorenzo Jardines, considered one of the most brilliant conversationalists in the country.
The opening of the meeting booking a special time to honor the Patatos Stories book, of the Camagüey´s writer Niurki Pérez, which will include an exhibition of plastic arts, in which the painters interpreted the stories in their paintings, pointed out Castillo.
The program of the Biennial includes presentations in the usual penalties of the Project eJo: "The vibrate of the word", "The path of the story" and "When The Rooster," as well as "Story time", one of the first created, which will also be recognized in the day.
Up to the headquarters of several local groups will this new delivery of oral narration in the city, including the Ballet of Camaguey, Folkloric Ballet, the company Camagua and the grouping of the Theater District.
Sponsored by the Provincial Center of the Book and Literature, and the Provincial Council of the Arts in Camagüey, the Biennial Storytelling will also have the support of other cultural institutions of the territory for the creation of juries' side effects. (Dania Diaz Socarras/ Radio Cadena Agramonte) (Photo:Taken from Adelante)