Friday, April 13, 2018
Radiation Safety Congress shall meet in Cuba specialists from 21 countries
---
---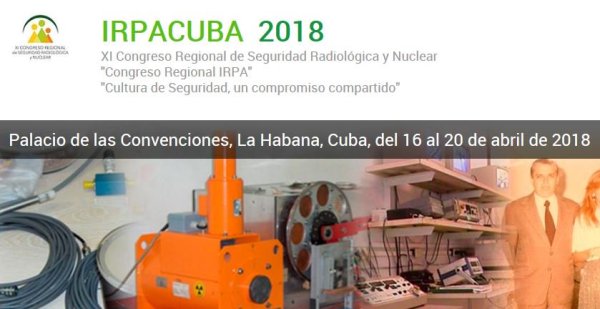 Havana, Apr 13.- Delegates from 21 countries will participate here in the 11th Regional Congress of Radiation and Nuclear Safety to exchange the 16 to the 20 of this month on the results and progress in this field, announced the organizers.
Parallel to the appointment, the Regional Congress IRPA (International Radiation Protection Association) with the presence of experts from Europe and Latin America and the Caribbean, ahead of Prensa Latina said in a statement.
According to the coordinator of the network of nuclear communicators of Cuba (RECNUC), Marta Contreras, the regulations and the occupational radiation protection of the patient, the public and the environment, are among the topics to discuss in the more than 400 jobs.
She also added, the occasion will be conducive to dialog on the culture of safety, biological effects of ionizing radiations, security at nuclear facilities, education and training, in addition to communication and perception of risk.
The representative of RECNUC highlighted the Iberoamerican Symposium on Radiation Protection in Medicine: Echoes of Madrid - Arequipa - Vienna, included in the agenda.
Both conferences, under the slogan: Security Culture, a shared commitment, develop their scientific programs in the modalities of lectures, roundtables and panels, symposia, workshops and poster presentations.
As part of the technical actions, will open the 2018 Radiation Safety Exposure, for which the related organizations related to the themes of the event to promote their services and products.
In the words of the President of the Organizing Committee of the Congress, Juan Cardenas, for the second time in Havana is the headquarters of a Regional Congress of Radiation and Nuclear Safety.
It was in 1998 when we organized the IV Congress, and now, 20 years later, we again welcome the professionals of Latin America, he said.
Cárdenas expressed the wish that the days become fruitful discussions that contribute to raising the levels of security during the use of the sources of ionizing radiation, for the benefit of our countries. (PL) (Photo: IRPACUBA)