Tuesday, April 17, 2018
The Camagüey Miuras return home to play National Soccer Classic
---
---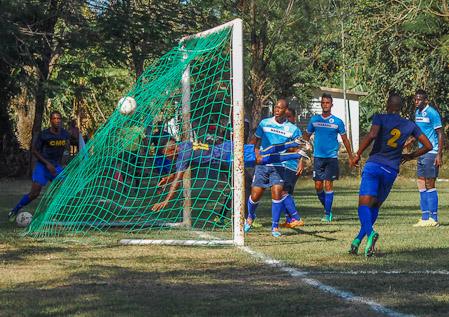 Camagüey, Apr 17.- After starting as a visitor the hexagonal phase at the end of the Cuban League of Soccer, the Camagüey´s selection will play three games.
After facing to Ciego de Avila the next day 28 in the city of Morón, the Camagüey´s team will return home for three public meetings, according to the web site of the most universal of all sports on the island.
On May 5 the "team" of Camagüey, subtitling of 2017, will face the current champion Santiago de Cuba, on the field "Amador Fernandez", of this city, where will receive in addition to Pinar del Río on day 12 of the month.
The other shock that will compete in the local Camagüey´s Miuras, as locals, in the first days of the hex end of the League, will be the day 19, when they will face Sancti Spiritus.
The decisive stage of the 103 edition of the National Soccer Classic, will have home and away matches, will be played only on Saturdays, and the meetings will start from 4:00 in the afternoon. (Luis M. Pantoja Roca/Radio Cadena Agramonte) (Photo: File)