Thursday, April 19, 2018
Valdés Mesa, new First Vice-president of the Council of Ministers
---
---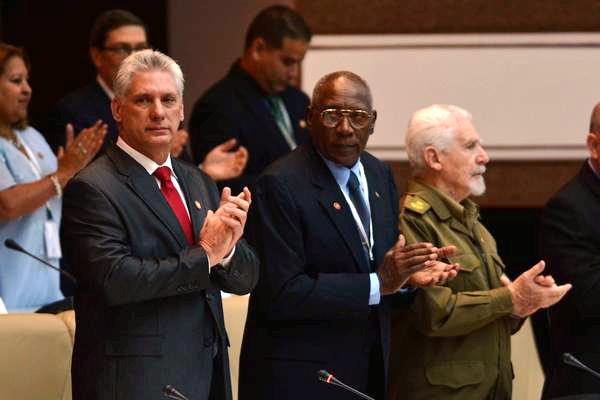 Havana Cuba, Apr 19.- At the proposal of Miguel Díaz-Canel Bermúdez, President of the Councils of State and Ministers, the National Assembly of People's Power (ANPP) unanimously approved Salvador Valdés Mesa as the new First Vice President of the Council of Ministers.
Upon taking office today on the second day of the inaugural session of the 9th Legislature of the ANPP, Diaz-Canel Bermudez thanked the elected officials for their confidence.
He asked the National Assembly to ratify Valdés Mesa, elected First Vice-president of the Council of State, also as First Vice-president of the Council of Ministers, for the broad and fruitful trajectory that supports him and makes him worthy of this investiture.
Salvador Valdés Mesa is an Agricultural Engineer who began his working life as an agricultural worker and joined the tasks of the Revolution from a very young age.
His responsibilities in the Communist Party of Cuba have been diverse, from first secretary at the municipal level to member of the Political Bureau.
It also highlights the work of Salvador Valdés Mesa as a union leader from the grassroots, through the general secretary of the agroforestry workers' union to his election as general secretary of the Cuban Workers Confederation in 2006.
Between 1995 and 1999 Valdés Mesa served as Minister of Labour and Social Security, and in 2013 was elected Vice-President of the State Council.
The parliamentarians present also approved the presentation of the proposal of the Council of Ministers at the next ordinary session of the National Assembly of the People's Power, with the purpose of continuing to study in depth who will be part of it. (ACN)