Friday, May 18, 2018
Lula is the victim of abuse in application of the law for political purposes
---
---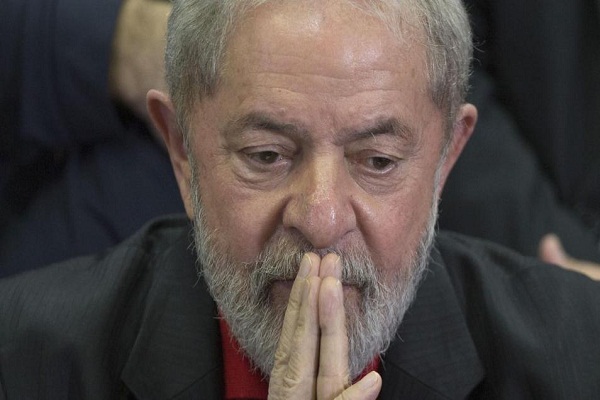 Brasilia, May18.- The decision taken by a judge of first instance robbing Luiz Inácio Lula da Silva of the rights and prerogatives as former president confirmed that this is a victim of the ''lawfare'', said their lawyers.
Even private momentarily of your freedom, by an unjust decision and not definitive, Lula needs the support of our staff is ensured by law, stressed this Thursday in a note by the lawyers Christian Zanin Martins and Valeska Teixeira Zanin Martins, who said that the new judicial resolution cause quite perplexed.
"No judge may remove rights and prerogatives established by law to former presidents of the Republic", insisted the counsel and anticipated that the determination of the togado Alberto GattiNunes, Campinas, will be contested with adequate resources and the expectation that it will be reversed as soon as possible.
In addition, they noted that the action by reason of which was handed down this decision has political manifesto, which was promoted by members of the Movement Free Brazil (MBL), antagonistic to Lula, with the clear objective of harming his honor and dignity.
The lawyers recalled that Lula has all their assets and resources blocked by determination of the Federal Justice of Curitiba and the Tax Chamber of Sao Paulo, in the absence of values for their subsistence and that of their family and much less for the exercise of the guarantee of the wide defense provided for in the Federal Constitution.
This new judicial resolution still leaves more evident that the former president is a victim of "lawfare", which consists in the misuse and abuse in the implementation of the laws and legal procedures for purposes of political persecution.
Cited by the digital newspaper Brazil 247, commenting on the decision of the judge of Campinas journalist Ricardo Kotscho warned that "when it comes to Lula is worth everything."
In the "lavajatense" (in reference to the anti-corruption operation Lava Jato), now you just need to remove the air and the food in the cell that Lula is serving his sentence and force him to stay kneeling on corn. There are no more limits to free will. It is sufficient that any lawyer and a judge to accept, he wrote.
On the other hand, and after visiting the former officer, national president of the Workers Party (PT), Gleisi Hoffmann, confirmed once again that Lula will be the candidate of that force for the elections of next October.
Even with the record in question, the can participate in the electoral process and win, said and recalled that there are already cases like that.
Lula's candidacy was reaffirmed by the benches of the PT in the Chamber of Deputies and the Federal Senate, which, in a joint statement, emphasized that the historic leader of this force represents for Brazil the opportunity to return to the path of democracy, social inclusion, dialog and national sovereignty. (PL) (Photo: File)