Wednesday, May 23, 2018
Opened in Camagüey National Workshop of the Film Criticism
---
---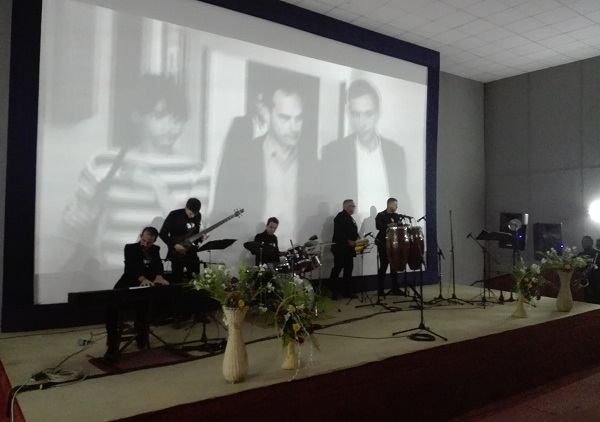 Camagüey, May 23.- The 24th National Workshop of the Film Criticism was inaugurated last night with the screening of the film Lumiere, began the adventure, in the Palatine of the multiplex cinema Casablanca, of this city with more 500 years of created.
With the presence of the highest authorities of the system of culture in the province, and specialists and scholars of the seventh art began the appointment, which will be held until the next day 25.
Also participated in the opening some of the 12 founders of this event, including Luciano Castillo, director of the Cinemateca de Cuba; Antonio Mazón, specialist of the institution; Juan Antonio García Borrero, a film critic, and the investigator Armando Perez Padrón.
The Camagüey´s group Musicora opened the evening with a repertoire dedicated to the cinema, and played some soundtracks of Cuban film Fresa y Chocolate, and Zafiros, locura azul, and the Spanish Tacones lejanos.
The Workshop is devoted this time to the 25 years of its foundation, to the work of the Cuban filmmakers Sara Gomez and Nicolás Guillén Landrián, and the scriptwriter and director of theater and cinema Swedish Ingmar Bergman.
Their main scenarios will be the Multiplex Cinema, Audiovisual Complex Casablanca and the New World, and will facilitate the analysis of trends of the present productions, and the prospects and problems generated by the consumption of audiovisual media.
More than one hundred audiovisual materials the festival associated with this edition of the National Workshop of the Film Criticism, specialized in several cycles. (Text and photo: Mariela Peña Seguí/ Radio Cadena Agramonte.)