Monday, June 11, 2018
American territories keep on adding to coalition Engage Cuba in favor of commercial relations
---
---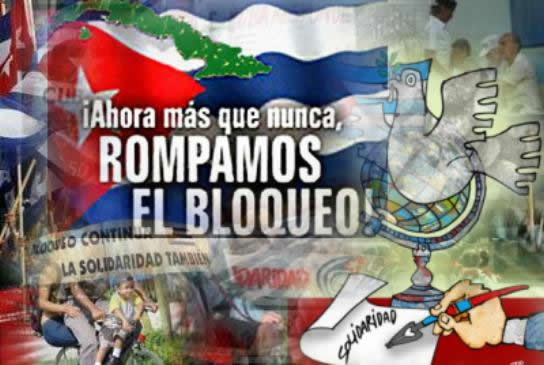 Washington, June 11. - Pennsylvania will join another 17 North American territories that up to today shaped state advices along with the coalition Engage Cuba in order to promote approach politics to the Caribbean island.
James Williams, president of the group that makes efforts to press the ties hard between both countries, moved forward Latin Press that this Monday and tomorrow Harrisburg will visit, the state capital, as well as in the city of Pittsburgh, like part of the throwing of the initiative.
In the creation of the State Advice Pennsylvania-Engage Cuba we will be with a two-party group of state officials, business and agricultural leaders, and will speak on the importance that has this step for Pennsylvania and why they want to open the commerce relations with Cuba; it showed.
Williams, whose organization advocates the end of the economic, commercial and financial blockade imposed by Washington against the Caribbean country more than 55 years ago, pointed out that in every place of the United States where they go, they observe that more I support to the improvement of the connections with the Antillean nation.
This happens in spite of the current context between two countries, which from the arrival to the power of the American president, Donald Trump, and in the middle of the influence of figures opposite to the approach, have seen a regression in the process of standardization of relations initiated in 2014.
To say about the president of Engage Cuba, the administration of alone Trump listened to a pair of voices inside the Congress and put itself of the wrong side of the history with his position towards the island, which has made the challenge even major for the work that they realize inside the coalition.
But that does not mean that the support between the American people and in the Acropolis it has diminished, I believe that it has been intensified, added the holder, who highlighted the importance of the education to advance in the intention of intensifying the bonds.
It indicated that it departs from the challenge that they face it has to do with that, per decades, there has been many disinformation on Cuba, due to the persons' comments that have never been there or have not gone in any more than 50 years.
Williams, who moderated last week a panel celebrated in this capital on the potentialities of the agricultural commerce with the biggest of the Antilles, supported that events as that one contribute to the target to create conscience.
In this debate there took part four republican members of the Congress who have visited the nearby territory, and the president of Engage Cuba highlighted that that offers the possibility of knowing on the reality of the island from those who have seen it for themselves.
Pennsylvania will turn into the state number 18 in joining Engage Cuba after the adherence last year of Kentucky headed by the commissioner of agriculture of the territory, Ryan Quarles, and the executive director of Blue Equity, Jonathan Blue. (PL) (Photo: File)