Tuesday, June 12, 2018
Camagüey´s chess player Albornoz favorite to win National Junior Chess Championship
---
---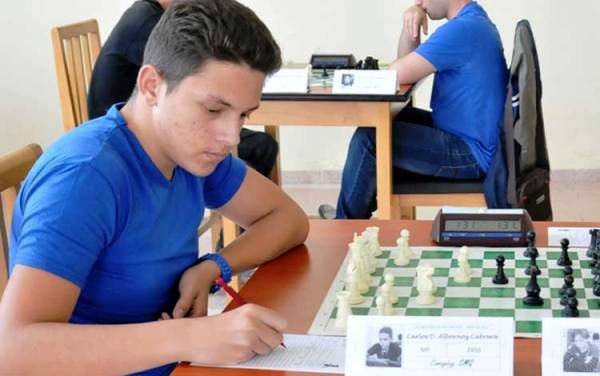 Camagüey, Jun 12.- The International Master in Camagüey Carlos Daniel Albornoz is the favorite to the throne of the National Youth Championship Chess, male branch, which will be opened today in San Nicolás de Bari Province of Mayabeque.
Bronze medalist last year, Bathrobe appears as the first pre-collated for competition, with the participation of 19 players, among which is also the Camagüey´s player Daniel Saiz.
A high coefficient of two thousand 528 Elo points and two standards of Grand Master, located to the Camagüey´s Alornoz as chess player to defeat in this edition of the tournament.
For this Tuesday at 8:00 at night, it is planned to the mini-congress technical support of the National Youth championships of chess, for men and women, which will see to Mayabeque.
In the lid for ladies, who like the male will be played by the Swiss system to nine rounds, registered 20 players, among which appear the Camagüey´s player Ineimig Hernández and the defending champion Geydis Mantilla, of Artemisa.
Even in school-age children, Ineimig is the third seeded of the contest, exceeded only by the own Geydis and Villa Clara´s Roxangel Obregón, both with FIDE Master title.
Tomorrow, Wednesday will begin the competition, with a round in the morning schedule and one in the afternoon. (Manuel Moya Suarez/Radio Cadena Agramonte/ With information from the Blog of Pinky.) (Photo: File)