Monday, June 18, 2018
Transit accident in Camagüey: 31 injured persons, but without fatal victims (+ Photos)
---
---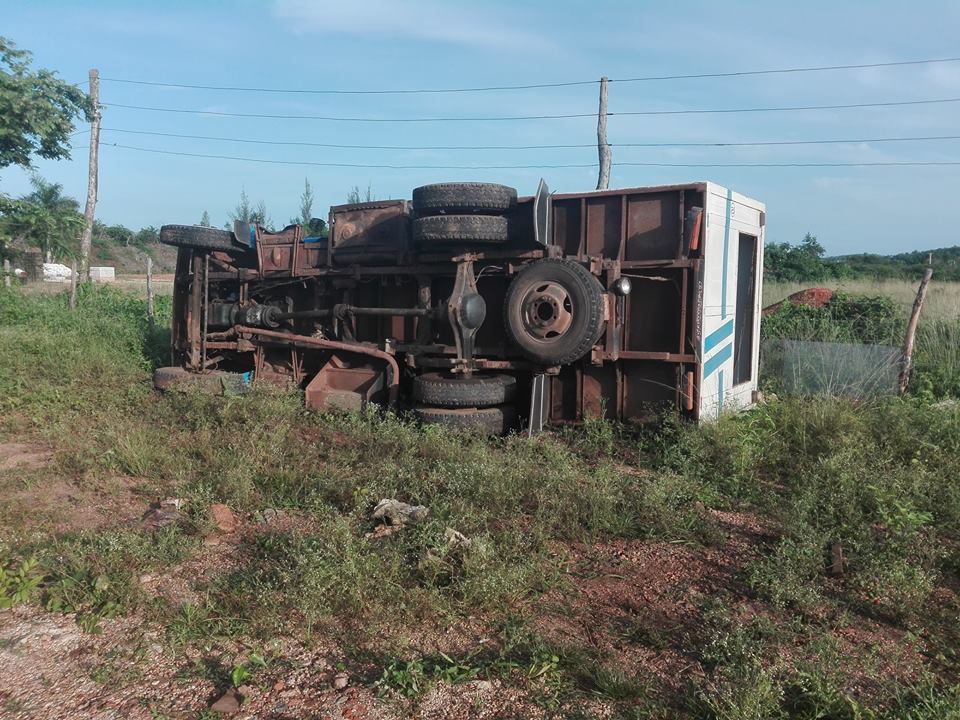 Camagüey, June 18. - A transit accident happened in the first hours of this Monday in Camagüey, left a balance of 31 injured persons, three of minor them of age, without none bringing danger for his life, reported the doctor Eduardo Rivero Peláez, the director of the Surgical Clinical Hospital Amalia Simoni.
The catastrophe happened in the precincts of the Paso de Lesca, mountainous area located in the municipality of Saw of Cubitas, when, supposedly, the driver of a state transport of passengers - known like semi-bus - it turned out to be unable to activate the brakes system for technical problems, according to the initial evaluations of the authorities.
The passengers mostly present wounds and light contusions, and they are attended in the said welfare center, although five of them were moved to the Provincial Hospital Manuel Ascunce Domenech, with breaks of cervical column and other injuries of major gravity.
Early in the morning, the maximum authorities of the Communist Party and the Government in the province, they visited the victims of the incident, who receive a specializing medical attention and they will remain deposited for his observation during the next 24 hours.
The persons that there were in the welfare center, when the eventful ones began to come, they showed immediately his disposition to donate blood to guarantee the attention to the injured men.
Lieutenant colonel Israel Yera Quintana, the second chief of the Provincial Unit of Alertness and Patrolling, told that the bus was covering the route from the town of Alone towards the city of Camagüey, and that the driver, on having noticed the technical flaw, warned the passengers so that they could protect themselves, which avoided major evil.
In addition, he informed that they continue the investigation works to determine the exact causes of the deplorable accident. (Mariela Peña Seguí and Eric Pacheco Fandiño / Radio Cadena Agramonte) (Photos: Profile in Fb. de Georgina González Meléndrez)